@reynardpom - Build a special bond
New family members means new routines
For so long it's been only the two of us with Reynard therefore we have such a special bond. By now our pack expanded with 1 two legged and 2 four legged family members. With András, my boyfriend and his two dogs (Kitana and Rubik) coming into our lives, everything has changed. There are new rules, new conditions to adjust to, and so many things to learn for both of us.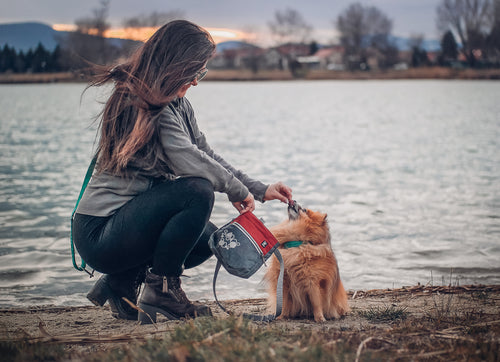 Just you and me
It is easy to tell that Reynard is somewhat jealous and seeking more attention. It is very important for me to still have alone time with him, so we took our treat bag and ventured out to the nearby lake.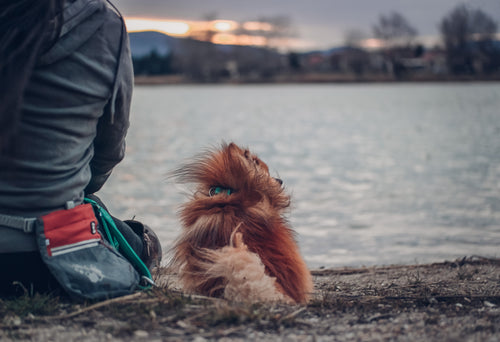 We come out here a lot. It was so peaceful, we had a lovely walk along with a little training, and then we just sat there until the last rays of the sun disappeared.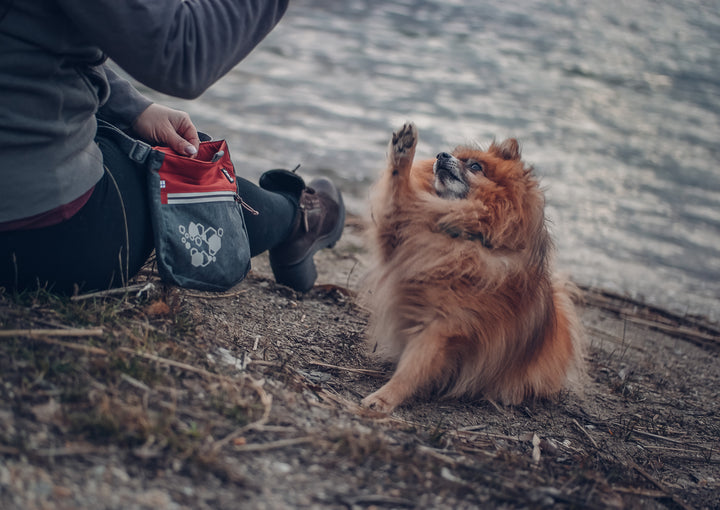 Treat Pocket ECO
The new Hurtta Treat Pocket ECO is a must-have training tool. And because we care about the environment, we just had to do an ECO version made of 100% recycled materials. But it's more than sustainably minded, it's also incredibly useful and designed to keep your hands free so you can focus on your dog. More treats, more fun.
I'm a good boy!