@pumpkin.pablo - Lead the way, I'll follow
We are the definition of Weekend Warriors
We live and work in a busy city and escape to the countryside on the weekends. Whether it's taking our converted camper Bilbo for a short camping trip or heading to the forest or beach for a nice long hike. Of course, Pablo joins us for all of it!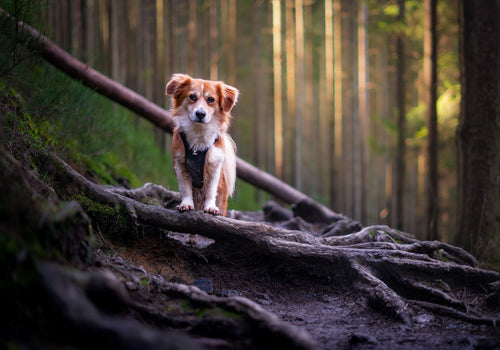 Perfect for any kind of adventure
Be it riding in my bike basket through the busy city or taking in all the smells of the countryside. To be honest, I don't want to think about gear that much – I want something that works for both our daily city life and when we're out adventuring. The Weekend Warrior Harness has been perfect for that! It's sturdy but lightweight, making it ideal for our morning runs, daily walks through the neighborhood, and navigating the busy city. Next to giving Pablo all the freedom of movement he needs, it's also easy to clean, making it perfect for any kind of nature adventure, be it in the mountains, on the beach, or on muddy forest tracks. It's very quickly become a daily essential every time we leave the house.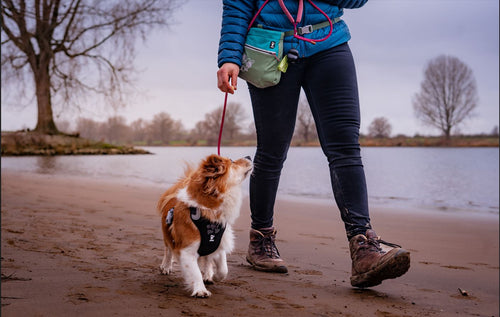 Comfort above all
Pablo is very comfortable in it and I love how easy it is to put on and take off. I especially love the large ring which means no fiddling when attaching or detaching the leash and the reflectors that make Pablo easily visible at all times of day. And let's face it, it's damn stylish too! ;)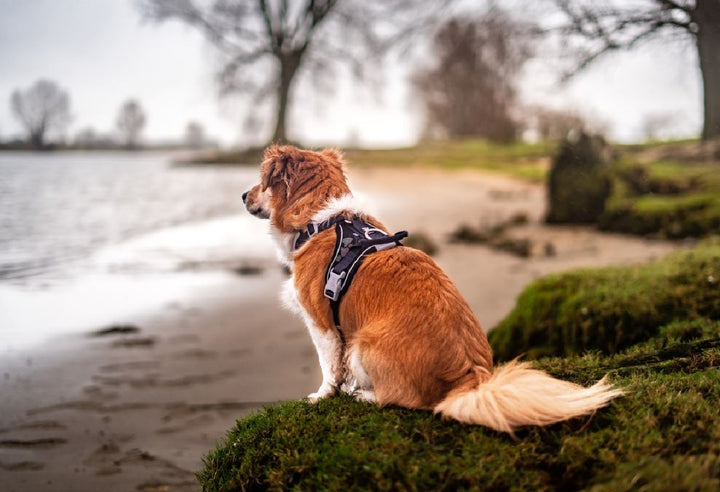 Weekend Warrior Harness
The Weekend Warrior Harness is ergonomic and suitable for active dogs. When using the harness, the pressure caused by pulling is evenly distributed on the dog's chest.
Ready for muddy forest tracks