ZHERO Collection - made of 100% surplus materials
A zero-waste initiative that puts surplus materials to good use.
One of our key sustainability efforts is to make better use of our surplus or leftover manufacturing materials that are generally considered waste. That's the idea behind our new ZHERO collection. We're starting with fun and useful promotional products and each is made from 100% surplus materials. Best of all, our ZHERO collection actively supports our goal of becoming a zero-waste company.


Sustainability is an important part of everything we do at Hurtta. The healthier our planet is, the more our dogs can enjoy its natural wonders. Taking steps to protect the environment also shows good collective social responsibility, something we, both manufacturers and consumers, all should strive for.
We're taking our first step toward our goal of one day becoming a zero-waste company. Instead of buying cheap promotional products that we know will end up in the trash bin, we thought we'd design our own products that people will enjoy and want to use. That is, after all, the guiding design principle behind every Hurtta product.
Let's go towards zero waste and a sustainable environment together!
We call our new collection ZHERO and our first creations are made from 100% Hurtta surplus materials! You can view our new ZHERO products here.

And when your friend admires your ZHERO product, please remember to share the news about our
new zero-waste initiative, the more we can get people to appreciate everything positive it can mean for our planet and our dogs. That way, we all can become ZHEROes of global environmental sustainability.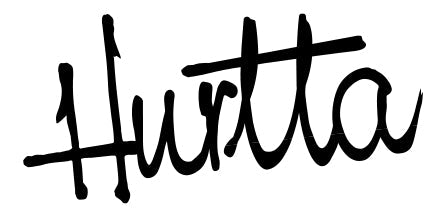 Here's to a more sustainable future and more zero-waste initiatives!