Purpose.
We've been here for dogs and dog owners for over 20 years and the loyal Hurtta pack has grown into an international community, led by our Hurtta Ambassadors and Adventurers. We love to share joyful, adventurous, life-enriching moments with our community.

Our active and participatory social media community thirsts for connections with both the Hurtta brand and other dog owners that make up our community.

That's why we don't just share and publish our own images and stories, but rather give our followers the opportunity to participate in content generation and communication. Hurtta influencer content is born of difference, but with a common thread of love for dogs that unites us all. We also love to involve Hurtta influencers in product testing because their unique, real-life experiences provide invaluable feedback that inspires ideas for new products as well as design enhancements to existing products. Appreciating our influencers' unique perspectives and embracing our differences strengthens our community and makes our social media content richer and more engaging.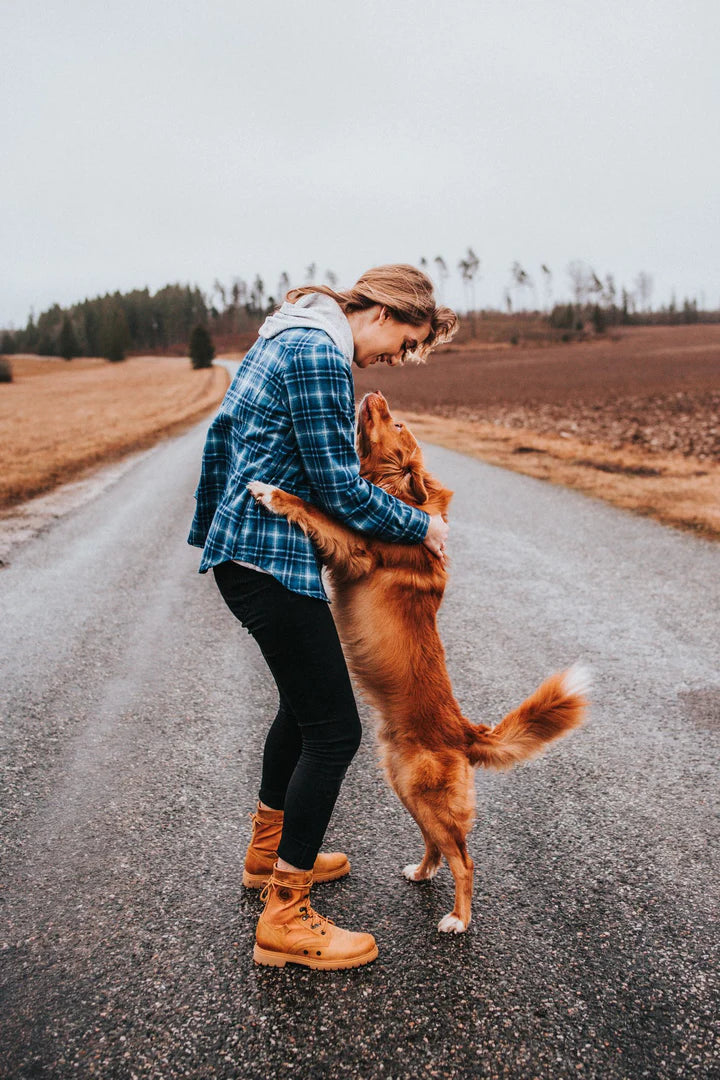 Helen, Eddie & Ollie.
I'm Helen, and you could say I'm the crazy dog lady in my friend group. And if you were wondering why I have thousands of photos of my dogs... I am the photographer of the group too!
I have always been an active, outdoorsy, nature-loving country girl. I dreamt of a dog to adventure with my whole childhood, so that's why I have not one, but TWO fireballs by my side at all times - Tollers Eddie and Ollie!
Eddie is what I call a gentle giant. My first dog and my sweetest friend with the kindest eyes. He is a licensed therapy dog, but don't let that confuse you - he has the energy to be the coolest hiking buddy. We have had the most awesome camping trips and adventures with him over the years.
Ollie, the little floof as we call him, is the baby boy of our family, but he sure has the heart of a lion (he is a Leo, hehe). Ollie is a true go-getter and every moment with him is 100% fun.
The two of them make a wonderful duo. Me, my husband, my daughter and our two cats are incredibly blessed to have them in our lives. Our dogs enrich our lives more than one could ever imagine and adventuring with them is our happy place.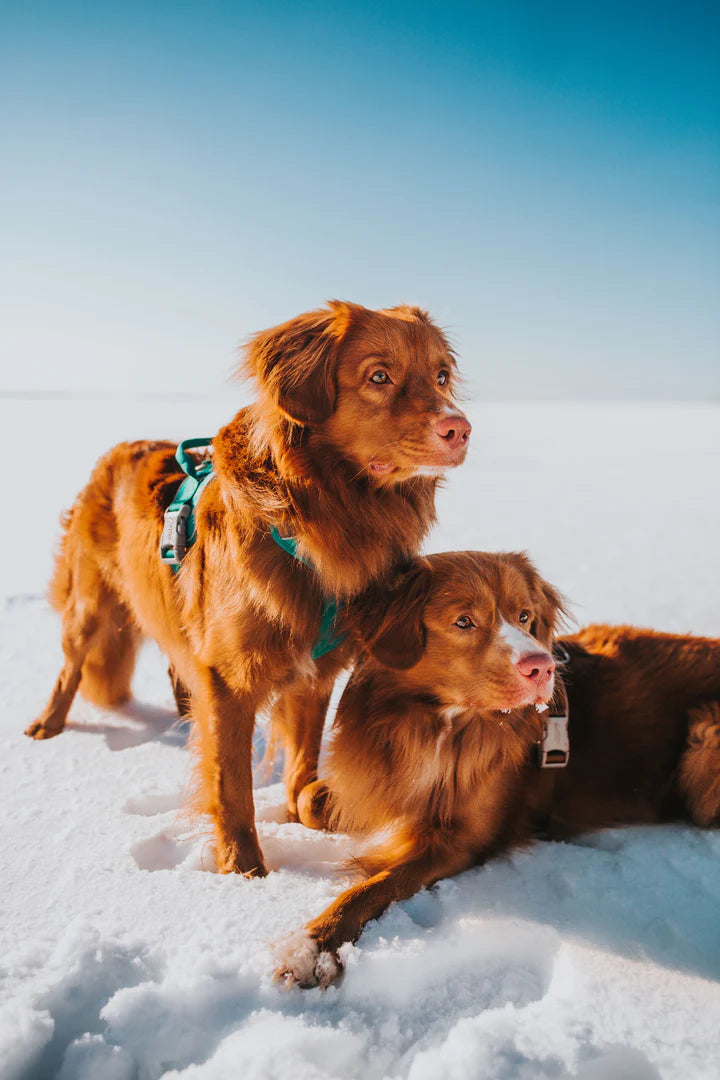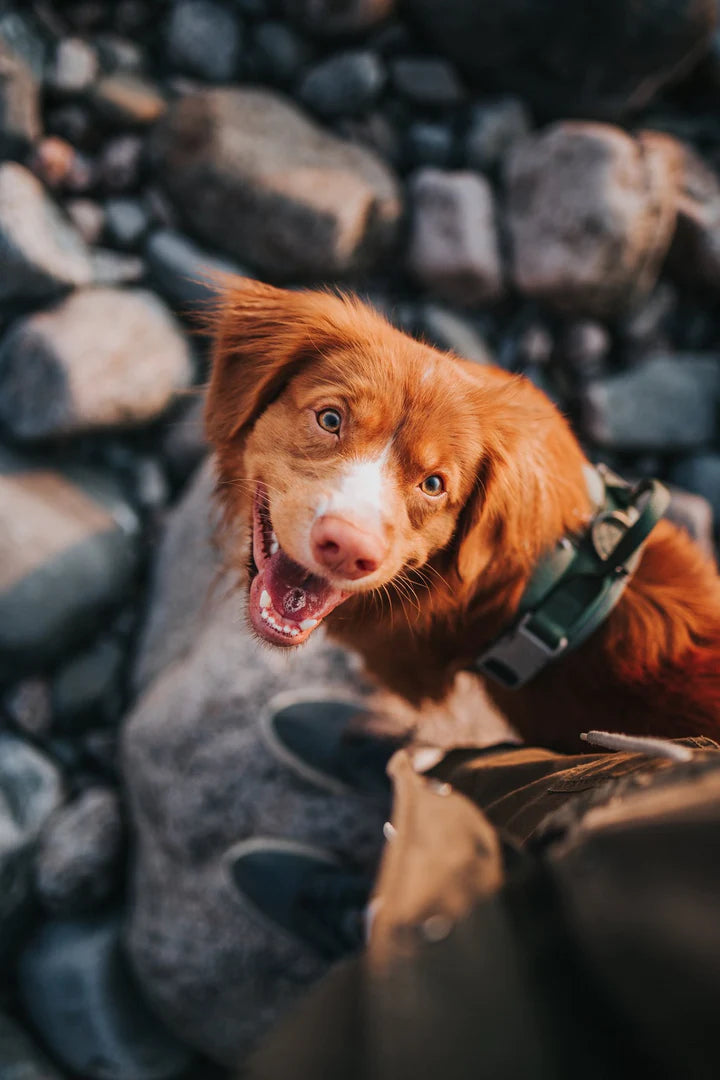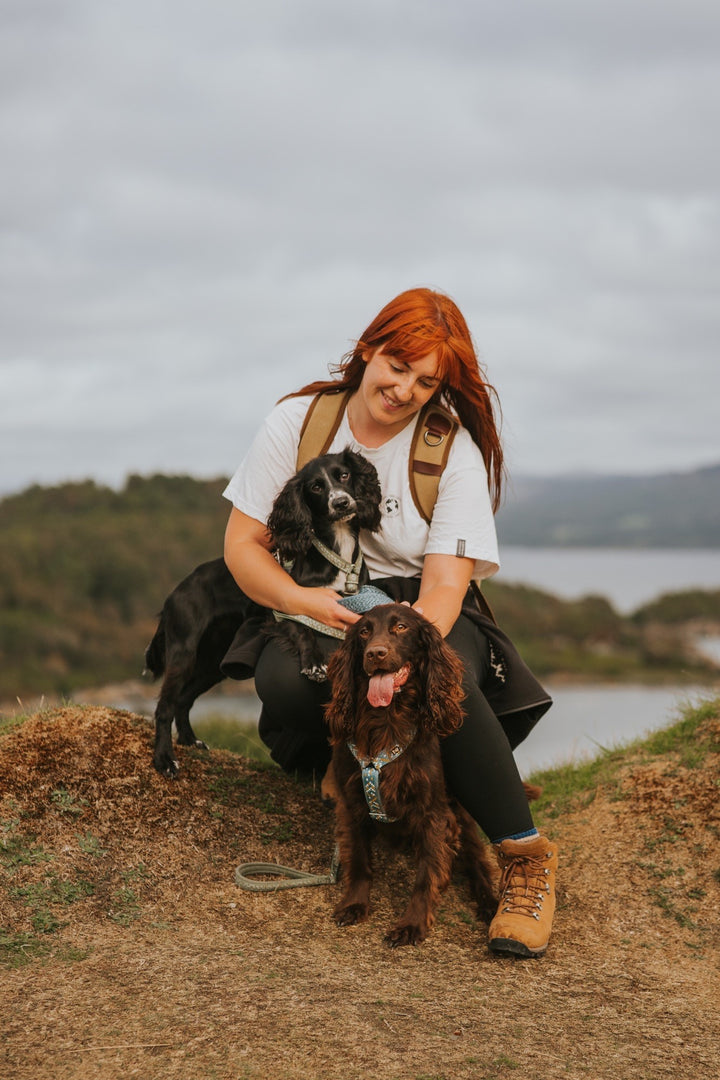 Mia, Joe, Archie & Asher.
I'm Mia, and Archie has been my adventure companion for the past two years. We have recently added another explorer to our team, and we can't wait to start spending time together in the great outdoors! Archie is the motivation behind my love of nature, it's funny how dogs can bring out that side in you, isn't it?!
Before getting Archie I would never have dreamed of spending my spare time doing outdoor activities and planning camping trips for our time away... fast-forward two years and I can't imagine anything better! Archie's infectious thirst for life is the reason we've decided to add Asher to the family, another four-legged bundle of love to make memories with.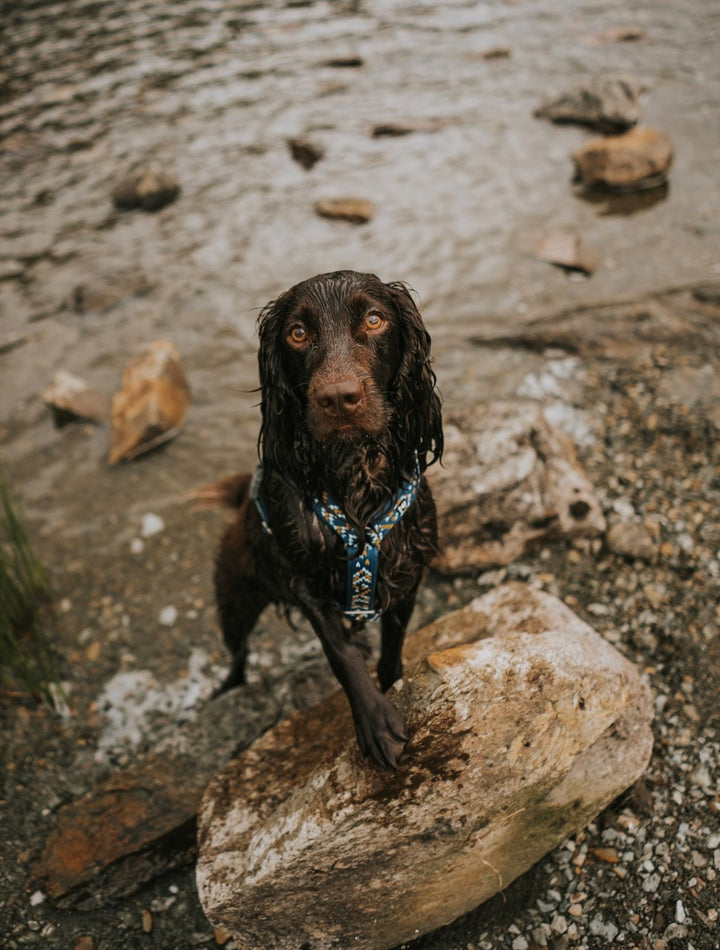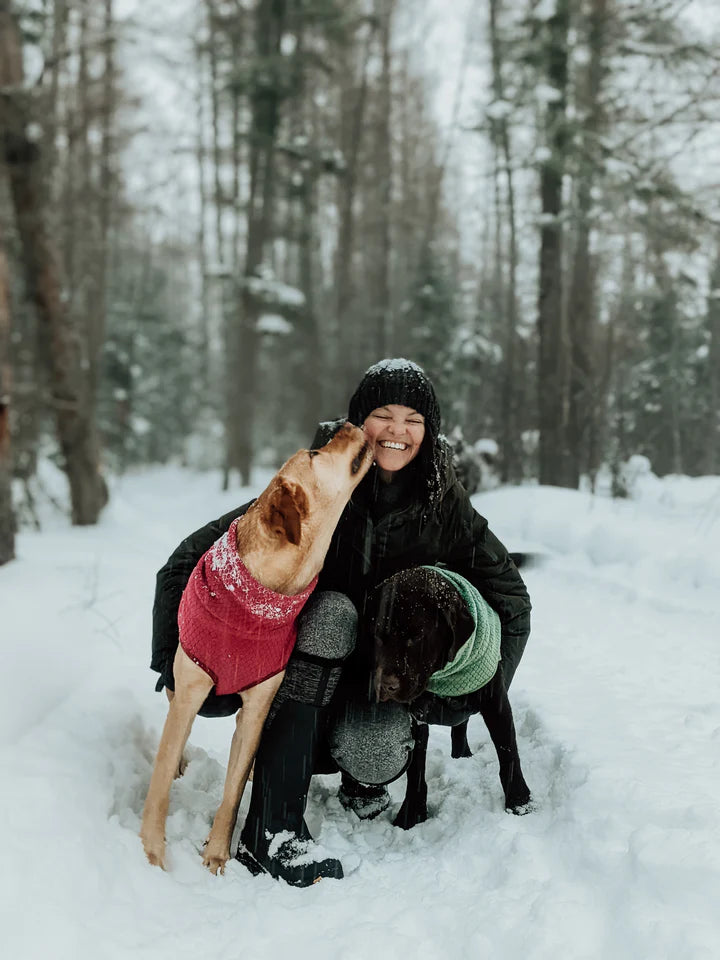 Avery, Navi & Newman.
My name is Avery, and this is Navi and Newman - my two happy go lucky labradors. Navi, the rock and dock diving queen, and Newman the tail wagging sweet boy.
We absolutely loved being on the Hurtta Adventurer 2021 team and are beyond honoured to be staying on as Hurtta Ambassadors.
Follow us for a variety of adventures, from snowy Northern Ontario trails, to rock climbing on the escarpment, and paddleboarding whenever we can get our toes wet.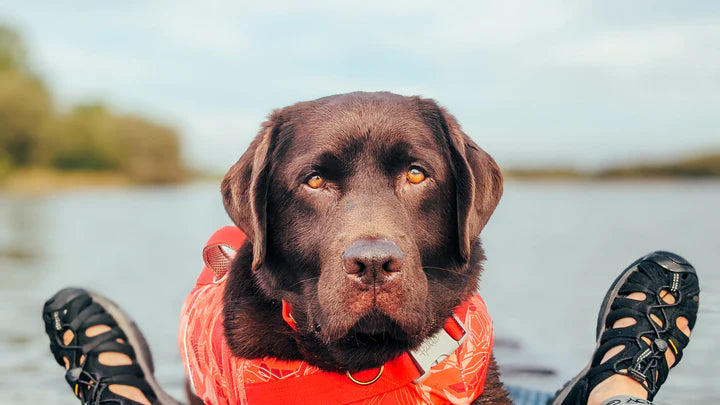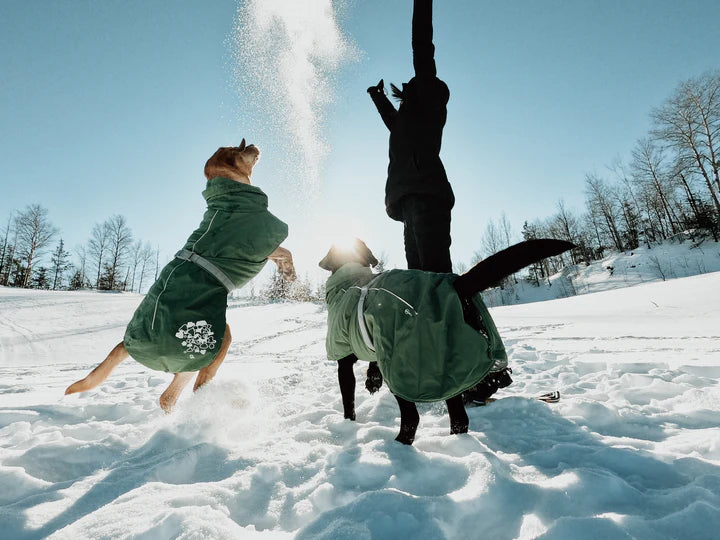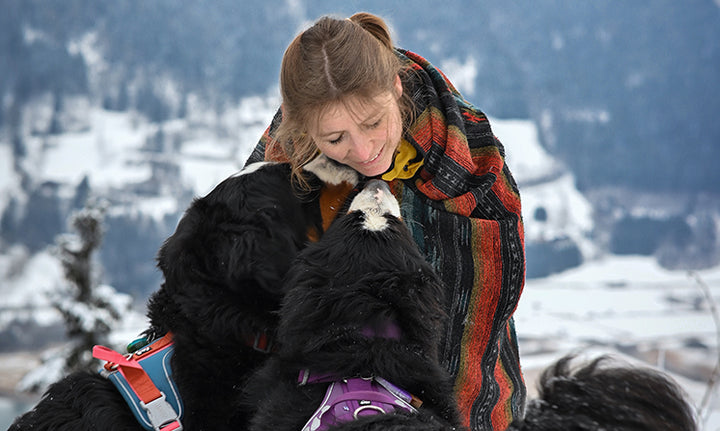 Sabrina, Anthony, Lucy & Marie.
Lucy & Marie are two adventurous Bernese Mountain dogs, who are always up for a family trip. They really inspire us to go out, explore and see new places. There's nothing better than looking at their faces filled with happiness and joy while we're making memories for life.
Lucy is quite the adventurer and can be rough on the gears she wears. Mud, sand, water, snow, plants, rocks,.. it has to endure it all. So far she hasn't been able to wreck anything from Hurtta, so we know we're safe when she's pulling her shenanigans. Marie is learning everything from her big sister, but she's definitely the gentle one of the two. Thinking she still weighs 5kg's, she's our big, cuddly lapdog.
We can't wait to share more of our families adventures with you!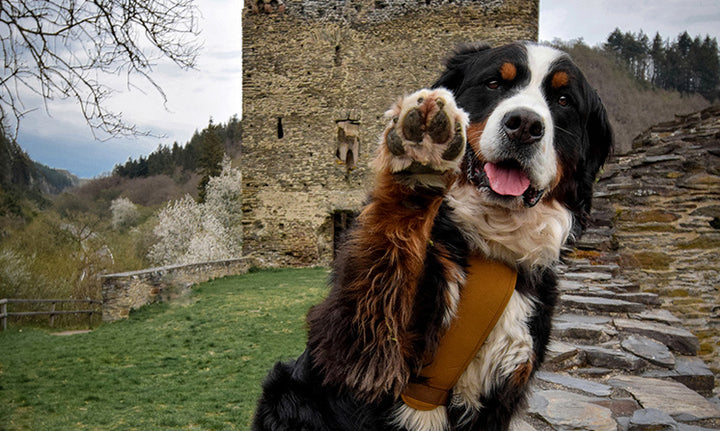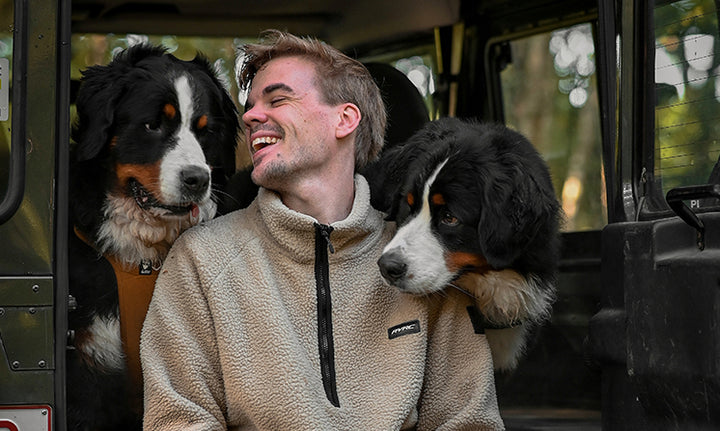 Marijke & Vos
Hey, I'm Marijke, and some years ago my lifelong wish of having a dog came true, with Vos (Dutch for Fox). Don't underestimate his tiny fluffy appearance. He might only weigh 5kg, but he is a cheeky firecracker.
Although we live close to the beach, the mountains have our heart. Nothing makes us as
happy as chasing mountain sunrises in summer, and powder runs in winter. So, we spend as
much of our free time traveling there, as we possibly can.

Vos was named after the main character of Roald Dahl's Fantastic Mr. Fox, because of his fox
red puppy fur. Although the colour grew out, we nailed the name personality wise, because
he is one energetic little rascal, always ready for any adventure we come up with, even when
it's as early as 2am. The little guy doesn't have a bad bone in his body, and I'm the luckiest
person in the world to have him by my side.

We have been hooked on Hurtta gear since that first harness we bought for Vos, so after being
'22 adventurers I'm beyond grateful and honoured to be part of the Hurtta Ambassador team!