A new hobby can brighten your week.
How to find the right hobby for your dog
A new hobby that you and your dog can enjoy together will deepen your bond and help you to stay more active. Your communication and collaboration will improve too when you learn, solve problems, and experience successes together. A hobby will also give you an opportunity to better understand your dog and how he or she learns new things. Best of all, a new hobby helps both dogs and dog parents get out of their comfort zone which is a great way to expand your horizons and grow.
Dogs are inherently active animals that enjoy doing things together. When bored, dogs will often create their own activities, which don't always make dog parents happy. But a hobby allows dogs to release their energy in a more constructive way. You pick the hobby, your dog will bring the focus and energy, and together you will learn something new and have fun doing it.

Motivation is the key to any sport
There are many different dog hobbies to choose from and new ones are always being discovered. Don't feel overwhelmed, having more options will allow you to try different activities and find something that appeals to both of you.
Think about the things that your dog likes. Does your dog love running or learning new tricks? Does your dog get excited near water or at bath time? Does your dog like to search and find treats using his or her nose?
Almost all dogs will enjoy a hobby but of course your dog's nature and physical attributes must also be taken into account. Some say that a hobby should be chosen according to characteristics shared by specific breeds. For example some breeds have a strong herding pasture, while others are natural retrievers. But just as we humans have different abilities, so too do dogs, and some are beyond what you might expect from a certain breed. That means the right hobby will be a combination of your dog's natural abilities and what he or she likes to do personally.

Agility, mental stimulation and fresh air
One engaging and relatively easy sport for most dogs is rally obedience, which is a bit more relaxed and versatile than traditional obedience training. It's a fast-paced sport and dogs are taught various tricks that are performed on a course. Nosework and agility are two more hobbies that have grown in popularity and both are suitable for most dogs. Nose work develops your dog's natural scenting abilities by using things they love like toys and food. And agility challenges the dog's ability to concentrate while also developing the dog's physical condition and balance.
Almost without exception, every dog loves the outdoors and hiking. Hiking with dogs is extremely popular and can be enjoyed almost anywhere. You have to tailor the length and complexity of a hike to the size and condition of your dog, but hiking can be a very rewarding pastime. And when you're out on the trail you can take advantage of and practice the skills your dog acquires in the hobbies mentioned above.
Learn more about hiking and travelling with your dog here.
The right rewards motivate
When starting a new hobby, your dog's favorite treats and toys can be put to good use. Some dogs will do anything for treats, while others prefer toys and playing together more than food. When trying new hobbies, you can test which one motivates your dog more. If neither food or toys are motivating, you may have to try other options that your dog is drawn to. During the hobby, the reward should be interesting enough to capture your dog's attention so that he or she focuses on the task at hand and forgets about distractions nearby.
Snacks and small toys can be conveniently carried in a snack bag or reward pouch that can be attached easily to your waist or worn as a shoulder bag. A good reward pouch is one that can be accessed quickly so you can reward your dog without having to open latches or zippers. You'll also want one that can stand up to quick movements and running. Good treat bags also have room for other essentials you'll need during workouts, including poop bags and a place for your telephone and keys.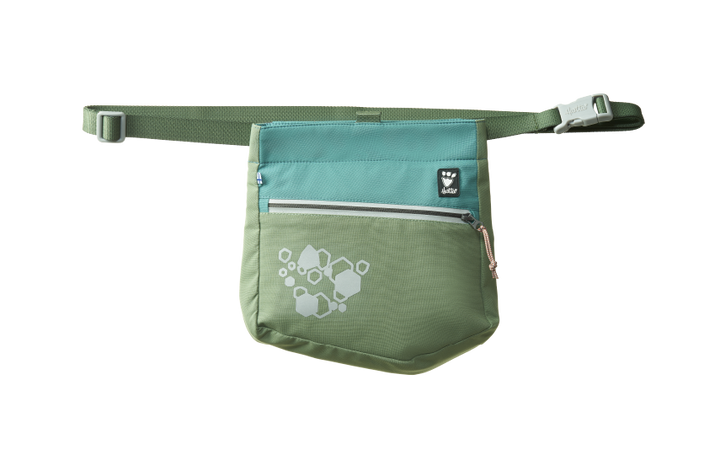 Hurtta Treat Pocket ECO
Trainers and dog sport enthusiasts consider the Hurtta Treat Pocket ECO to be an indispensable tool whether during workouts, competitions, or out on the trail because it makes rewarding your dog easy. Its quick-access inner pocket is removable and washable, take those sticky treats. And there's an additional fr...
Learn more
Need more storage room? A training vest may be the answer. A good training vest allows you to quickly reward your dog in a variety of ways. It can also help protect you from wind and rain. Look for a training vest that has several pockets of different sizes that will accommodate both treats and toys, even bigger toys. The vest should also have a pocket to keep your personal items secure.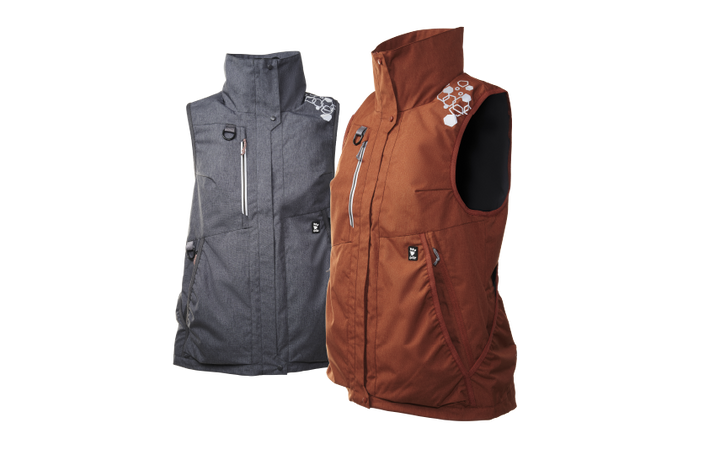 Hurtta Training Vest ECO
Made from recycled materials and ready for dog sports and hobbies, the durable, water-repellent Hurtta Trainer's Vest ECO is thoughtfully designed to provide quick and easy access to everything you need to train and reward your dog. It features spacious pockets of all sizes, including a large back pocket for la...
Read more & order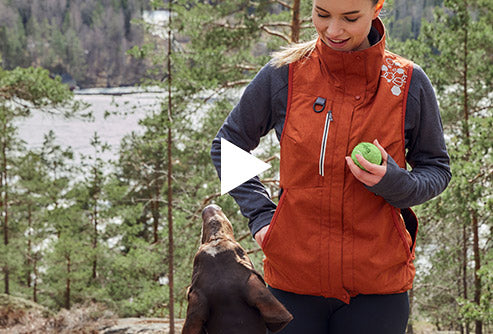 How-to-dress: Training Vest ECO
Of course you know how to put on a Training Vest but just wait till you see everything you can carry inside ours.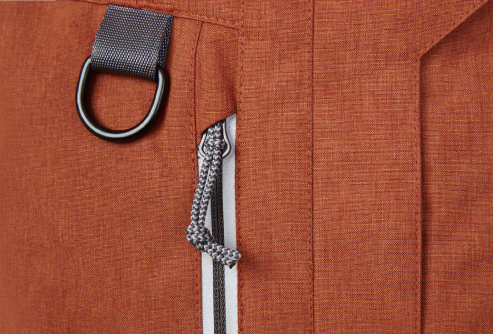 Training Vest ECO highlights
Redesign highlights include roomier 3D front and back pockets, and the bigger back pocket now extends over the side seam to where your hand reaches back naturally for quicker and easier access without strain, unlike most training vests. There is also a high opening on the back pocket for bigger training toys. Zippered side pockets and on interior chest pocket keep your personal items secure, and there is a handy, sewn-in key clasp for your clicker or keys. The new shell material is softer, thinner and more breathable for extra comfort, but with all the durability you expect from Hurtta. The new ECO version is available in a more tapered Ladies fit.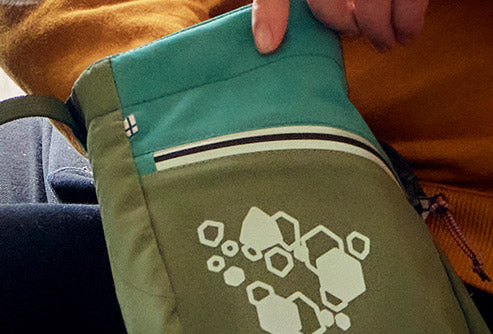 Treat Pocket ECO highlights
Treat Pocket has a clever magnetic closing system that keeps the bag safely sealed during training and performances, yet it can be accessed quickly to reward your dog. The handy front pocket can hold waste bags and personal items like a mobile phone and it has a reflective zipper for safety in urban areas, The bag also has an adjustable strap and can be worn on your waist or shoulder. And there is a hook loop inside the zipper pocket.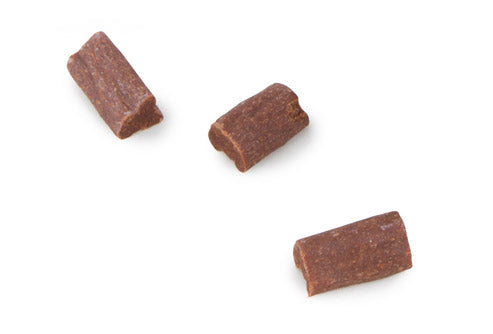 Hurtta new hobby and dog sport tips:
- The best dog sport or hobby is one that you and your dog will both enjoy.
- Choose a hobby that your dog takes to quickly. If your dog is happy and shows interest from the beginning, he or she will be more comfortable and focused.
- Spending time together is more important than the actual hobby. Dogs love spending time with us, the hobby is mainly a way to strengthen your bond and grow together.
- Happiness is the best reward. For a dog it's a smile on the dog owner's face. And for the dog owner it's a smile on the dog's face.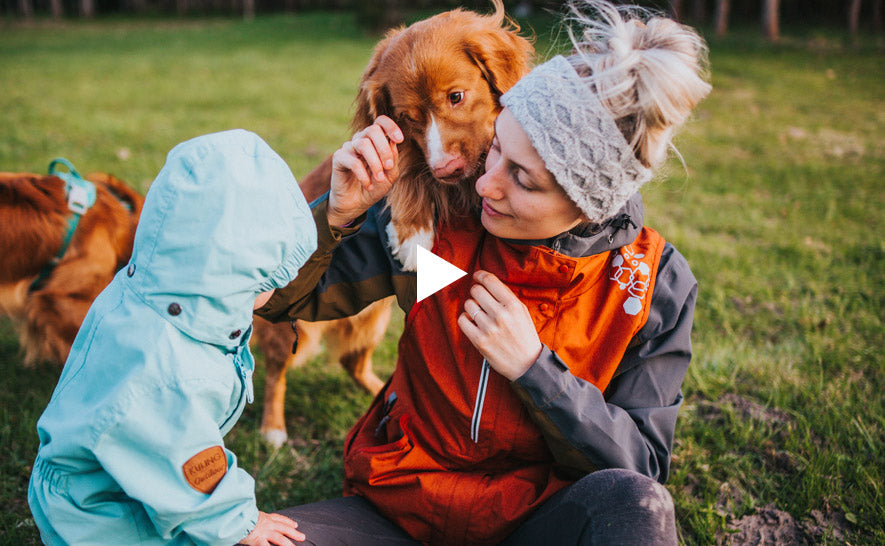 Training Vest ECO Testimonial
We love to involve Hurtta influencers in product testing because their unique, real-life experiences provide invaluable feedback that inspires ideas for new products as well as design enhancements to existing products.