Thinking of getting a dog?
Consider these important factors before getting a dog.
Many people dream of getting a dog for years and have a particular dog breed in mind. Others are more impulsive and become instantly enamored with a cute face. But even if you've been considering a certain dog breed for a while, the choice should be looked at from a few more angles for both your and the dog's benefit. Expanding your family with a dog is a wonderful thing so we have put together some helpful tips that will help you in your decision.
Your best friend can live to be over 15 years old.
Dogs really are our best friends. They bring joy to life, offer companionship, and make a perfect partner for enjoying outdoor activities, all things that reduce stress and promote health. Dogs give us so much and it is the dog owner's responsibility to return the favour and take care of their best friend for their entire life. It's a factor that future dog owners should consider carefully. Are you ready to commit to a dog for at least the next decade or more? Dogs live an average of 10–13 years. In general, small dogs live longer than their larger counterparts. A pocket-sized chihuahua can live up to 18 years old, while a gentle Great Dane can live to be about 10 years old. Bottom line, make sure you're ready to make a commitment to ensure that the dog will be cared for its whole life.



There's more to a dog than a lovable face.
For a happy, long life together, you obviously need to like a dog's personality. It is also true that when researching dog breeds, we first pay attention to the appearance of a dog. Some are fascinated by small and fluffy dogs, others know they want long or short hair, or upright or floppy ears. But in addition to these eye-catching characteristics, dog breeds should also be compared from a practical point of view. Different coat types require different maintenance. Do you have the time and energy to care for a dog that needs more attention each week?

Labrador Retrievers and Golden Retrievers are relatively easy to care for and have weather-resistant furs. But the long fur of the Coton de Tuléar or Portuguese Water Dog tangles easily and therefore requires more regular care and brushing. In addition, Poodles and Bichon Frisé, for example, require washing and trimming. Fortunately, fur care can be made easier with the right kind of products that protect and even promote fur care. Dogs whose fur gets wet easily and collects sand and other dirt should be protected with overalls or a dog raincoat when going outside. This lengthens the washing interval and fur care is not needed everyday. Short-haired dogs do even better in rainy weather without clothes, because their fur does not collect dirt and dries faster. In cold and chilly weather, however, they need the extra warmth that a top coat or dog overall provides more often than long-haired dogs.
Uh-oh, who super-sized my little dog?
The size of the dog is another important factor influenced by breed choice. A Miniature Pinscher is obviously significantly smaller than a Bernese Mountain Dog. There are several size options for some breeds, such as the Dachshund, whose different breeds are defined by three different size classes according to chest circumference, plus there are three different hair types. There are also several breeds of the German Spitz, of which, for example, the Kleinspitz and the Mittelspitz differ from each other only because of their size and height at the withers, meaning the highest part of the dog's back.
And it may sound a bit funny, but some people don't consider that many puppies will grow and become big dogs. All dogs are cute as puppies. Puppy time is a happy time but most breeds will grow quite a bit. The bigger the breed, the bigger the adult dog. Be sure to consider the following questions: What size dog can fit comfortably in my home? Will you need to travel with your dog?
The size of the dog can also lead to unexpected expenses when the puppy needs a new collar or harness as it grows. Fortunately there are accessories that grow with the puppy. Pay attention to comfortable padding and adjustability. With the help of Hurtta's breed recommendations, you can choose the right size dog equipment and be ready before your puppy even comes home. Also, it's good for a leash to be durable but it shouldn't be too heavy. A lighter leash will help the puppy to become better acquainted with wearing a dog leash. If needed, you can change to an even stronger leash when the puppy grows to its adult weight.


Choose a dog breed that fits your lifestyle.
When looking for a dog it's fun to learn about different breeds and their unique characteristics. Think about what kind of furry friend you want for yourself and what you are willing to do for your dog. It's up to dog owners to provide the dog with sufficient stimuli and suitable activities. Over the decades, different dog breeds have been bred for different purposes. Breed-typical characteristics affect not only the dogs' appearance but also their activity level and overall behavior. The Tibetan Spaniel and the Havanese are more suitable as companion dogs, while dog owners interested in hunting should choose a dog breed with a hunting habit, such as a Beagle or German Pointer.
Companion dogs follow their owners closely and want to be present all the time. Hunting dogs are more independent and pay more attention to the environment and smells when they go outside. And of course there are individual differences. Many an independent hunting dog outdoors can be a couch potato inside at home. And even a companion dog that worships its owner and family sometimes wants to retreat to its own peaceful spot. When you grow closer to choosing a specific breed it's worth asking the breeder about the characteristics of the parents' future litter, which will give some indication of the personality and behavior of your new puppy.

Different breeds also require different dog accessories. For active dogs it's often better to choose a harness model with a wide and sturdy chest section. It's also good to have a handle at the top of the dog harness, which offers extra control and can be used to help the dog in challenging situations if necessary. For a dog leash, you can choose a model with an additional leash handle near the leash connector and the dog which offers additional control when you are practicing passing people in public or when the dog focuses too much on seeking out interesting objects or smells.
Breed matters when it comes to hobbies too.
The amount of exercise a dog needs is influenced by its general breed size, activity level, and purpose. Sheepdogs are popular hobby dogs because they have great endurance and do not tire quickly. Dog breeds that are popular in agility competitions are the Shetland Sheepdog, Border Collie, and Australian Shepherd, which are also well suited for herding. You will also see terriers in agility hobbies, which as hunting dogs tend to have good physical endurance and speed. Popular terriers breeds include the Jack Russell Terrier and the Border Terrier. In service dog sports, such as obedience and protection training, you often see German Shepherds or Belgian Shepherds. They have good endurance, high energy, and are motivated to do hard work.
You can't start a hobby with a puppy that just came home, but you can learn new things with it right from the start under the guise of play. Always remember to encourage and praise the puppy so that the new situation becomes pleasant and comfortable for him or her. Hobbies are based on basic tasks such as sitting, staying still, coming to you when called, and walking outside on a leash. These things make everyday life easier with every dog, even if you aren't aiming for the competition courses. In addition to behaviour and basics, it would be good to teach the puppy other things that make daily life easier. When you teach leash and harness behaviour early when your dog is a puppy, it will be quicker and easier to dress him or her as an adult dog. It's also easier to dress your puppy with an dog overall or dog coat and play
outside if you choose lighter and softer clothes according to the weather. Puppy's first garment should be soft and easy to put on and take off. If needed, dog clothes should be weatherproof, durable, and easy for the puppy to wear. For dog apparel you should also take into account the puppy's rapid growth and choose a product with a fit that can be adjusted so that the product will last as long as possible. As Hurtta says, the longer you love your products, the longer they will stay out of landfills, which is better for the planet and dogs.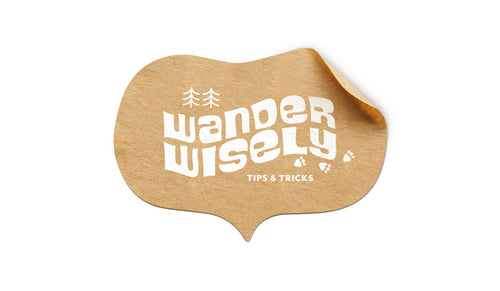 Hurtta's tips for choosing a dog breed that will complement your lifestyle:
● First of all, it's wonderful that you are considering a dog as a friend! Dogs bring immediate joy to our lives but remember that owning a dog is a commitment that can last more than 15 years.
● A breed that matches your lifestyle will make everyday life smoother for both of you.
● Never judge a book by its cover. Appearance alone is not a sufficient basis for choosing a breed.
● Choose a coat type and breed characteristics that you can handle.
● Working dog or companion dog? There are differences in temperament, but the breed also affects how active a dog is. An active dog longs for your company and things to do outside the home.
● A common hobby can be the things you do together with your dog in everyday life. If you plan to do a certain dog sport or hobby with your dog, choose a suitable breed.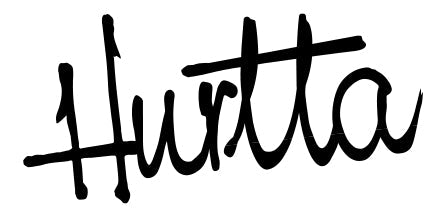 Do your research and keep dog breed traits in mind and you will have better luck finding your best friend!
Shop Now