When the new puppy comes home.
Introducing a puppy to a new family is an exciting time for the family and the puppy. Especially if it's the family's first dog. And like a young couple with their first newborn baby, along with the excitement comes many questions. Even if you already have experience with dogs, puppy time is about getting to know your new friend and learning or re-learning the basics. 
Puppy gear like collars, harnesses and leashes make it easier for you and your puppy to start enjoying life together – not forgetting a bed, toys and, if necessary, protective dog clothing. We've put together a few tips that will answer some of your new-puppy questions. Plus some information about a puppy's first outfits which can enhance both comfort and safety as your puppy gets to know his or her new environment.
Puppy accessories - adjustable dog harnesses, collars and leashes that last for a long time.
Assessing the size of a collar and harness can seem tricky, especially for breeds with a fluffy or thick coat. Puppies can slip out of an overly loose collar or harness surprisingly quickly. On the other hand, the collar or harness must not be too tight. That's why adjustability is an important feature in growth-stage puppy products. An adjustable, ergonomic harness grows with your puppy and provides the room you need at the neck and chest. This and strength-tested materials will give you remarkably longer product use than ordinary collars and harnesses. And don't forget, all dogs, especially puppies, are not easy to spot near roadways in the morning and at night and in inclement weather. That's where bright reflective stitching comes in handy.
The Casual family
The adjustable Hurtta Casual harnesses, collars and leashes grow with your puppy.
Read more & order

Collar or harness for the puppy?
A collar with a safe, quick-snap buckle can be put on easy and fast, just what you need for those unannounced bathroom breaks. When choosing a collar for a small puppy, it is important to keep in mind that it is light and thin enough. Both the collar and the harness are suitable for learning to jog. The best harnesses will distribute the pressure of sudden pulls across the chest area evenly as the puppy bounces about. The sturdy handle on the back of the harness makes it easier to control the puppy when it gets too excited and in tricky situations. If your puppy is overly exuberant, a padded, well-fitting harness can be a better option. All puppies are playful. But with a high-quality, ergonomic collar or harness that's made with durable materials, you and your puppy can hit the trail with confidence.
A dog leash provides vital comfort and control. Choose wisely.
You should choose a suitably sized leash to pair with a dog harness or collar, so that the puppy can be introduced to outdoor activities in a controlled manner. A strength-tested, high-quality dog leash with a durable buckle and trusty leash ring will ensure safe jogging and training. The thickness of the dog collar is chosen according to the weight of the dog. And because puppies have a lot of energy, it is a good idea to choose a leash with built-in flexibility, which will minimise the force of sudden stops and pulls. For larger puppies, a textured grip and rugged handle will give you even more control.

Leash training takes time but it's well worth it.
Walking is great for our and a dog's health. And the sooner you can start leash training the better because you will lessen the chances of a pull-related injury later. But mainly, learning leash behaviour will give you another great way to bond with your puppy and spend more outside time together. Praise and treats when the leash is loose and the puppy makes eye contact can help the puppy become more comfortable. If the leash tightens and the puppy starts to pull, stop and wait. By stopping, the puppy is taught that it should not pull forward without you. As soon as the puppy stops pulling or turns to you, meaning he or she recognises that you wanted to stop, loosen the leash and reward the puppy. After this, try again and, if necessary, stop again. A little leash training in the beginning will pay off big for both you and your puppy in the long run, and on long runs. And remember, you're in charge but allow your dog to comfortably explore the outside world. Sniffing around is a natural behaviour for both a puppy and an adult dog.
Learning bathroom behaviour.
Some puppies are tidy inside when they come to a new home. Others may need some more time and patience. Your bathroom routine should start as soon as you arrive home. If you take your puppy outside when he or she wakes up, eats, and drinks, your puppy will most likely quickly learn your routine. Give your puppy time to sniff around and find a spot they like and let them go in peace. Successful performances can be rewarded with praise or play, meaning positive reinforcement. Acting quickly when your puppy needs a bathroom break will help encourage good bathroom behaviour and keep your interior spaces clean. Choose an easy-to-wear harness or collar and store them near the doorway. This makes quick exits easier. And of course be careful if you need to move small puppies quickly. A little pee here or there is better than an injury.
Learning commands.
In addition to indoor cleanliness and leash behaviour, the puppy can be taught other important skills such as remaining calm and responding to your commands. Again, the sooner you start your training the better. Call your puppy and when he or she comes, praise and reward accordingly. Once your puppy learns to respond as you wish indoors, you can then move to a safe space outside to continue your training.

Take your puppy's comfy space with you.
A comfy bed or sleeping bag is your dog's very own place to unwind and sleep. Try not to disturb your puppy when he or she is resting. A sleeping bag is nice because it can be easily transported to different places or when you travel with your puppy. A sleeping bag can be used at home, in a car or in a carrier with the inside facing outwards, giving the puppy a chance to catch a good nap on a soft surface. The waterproof outer fabric is convenient for public transport or on outdoor hikes, allowing the puppy to relax in his or her comfy place surrounded by familiar odors.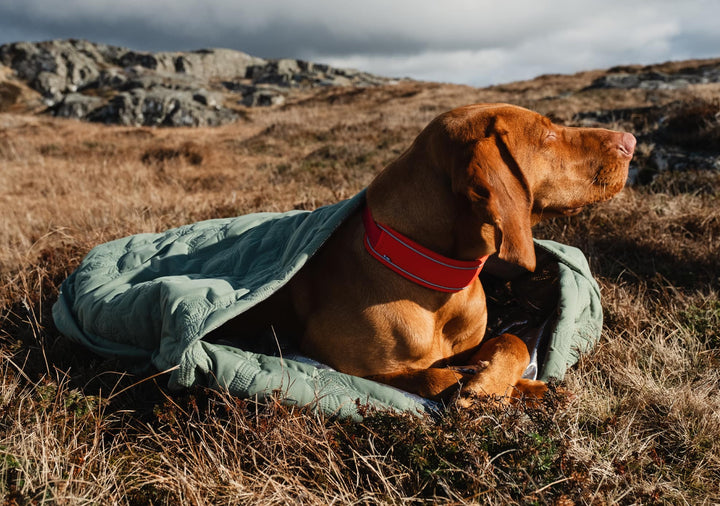 Outback Dreamer ECO sleeping bag for dogs
The Hurtta Outback Dreamer sleeping bag is your dog's very own place to unwind and sleep. The waterproof outer fabric is convenient for public transport or on outdoor hikes, allowing the puppy to relax in his or her comfy place surrounded by familiar odors.
Read more & order
Learning socialisation.
The more your dog becomes accustomed to different social situations involving other dogs and people, the better life will be for everyone. With care, introduce your dog to different people, situations, places, means of transport and other dogs. However, it is worth remembering that puppies can become tired easily. New, exciting situations can be stressful for us and the same goes for your puppy. Be sure to praise and reward your puppy when he or she is trying new things to instill a positive image of the new experience.


Some dogs need more weather protection than others.
It's important to realise that dogs have different coats. For example, in cold, windy weather, short-haired dogs need extra protection like a padded jacket or coverall to keep warm. For long-haired dogs, a raincoat or coverall can help your dog stay dry and comfortable in rainy weather. Test runs before you venture outside will help your dog become better acquainted with wearing apparel. The first garment you choose should be an easy-to-wear dog jacket with plenty of room for adjustment. A dog jacket with an adjustable back length and belt size is extra useful for a growing puppy because you will get more use out of it. And high-quality materials will stand up to a puppy's boisterous play better. Bottom line, starting early and making sure your dog can move freely in whichever dog clothing you choose will provide a more enjoyable experience and ensure that you will have the weather protection you need.
Expedition Parka
Hurtta Expedition Parka is designed to provide the specific extra warmth dogs need to stay safe and comfortable in cold and windy weather.
Read more & order

Monsoon Coat
Stay warm and dry in the wettest weather with the Hurtta Monsoon Coat.
Read more & order
Ease into grooming and other care treatments.
The constant in everything we're sharing here is that starting training early will pay big dividends later. The same goes with bathing, teeth brushing, and nail trimming. Learning all of these tasks will make trips to the vet go smoother later. Allow your puppy to safely explore the objects that he or she will come into contact with, like the products a groomer will use. And start slowly, for example, softly touch the dog's muzzle with a toothbrush before you put it in the puppy's mouth. Reward good behaviour and gradually you can increase the duration of the treatment.
Feeding time. Oh, all those goodies.
When your puppy eats, make sure he or she can easily and safely reach the food and water. Try to avoid bowls that have high edges. And please make sure that your puppy has fresh water at all times. Breeders often help with feeding instructions and they may even give you a smallamount of the food the puppy has been eating to get you started. Because puppies will consume many treats during training, make sure they're small in size and nutritious. Most dogs love chewing bones and they can help with teething when your dog's permanent teeth start to come in. Chews also improve your puppy's dental health. But be mindful not to leave your puppy alone with chews as they should only be enjoyed under your supervision.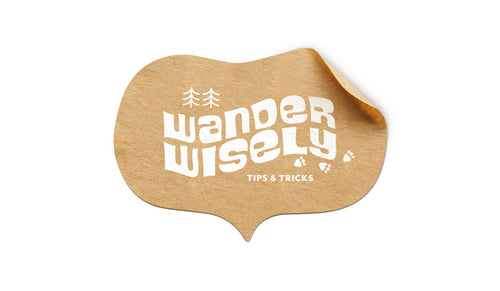 When your puppy arrives home it will need at least the following things:
> Harness or collar
> A leash
> Feeding and drinking cup
> Bed or sleeping bag
> Nail clippers and brush
> Snacks and chews
> Food
> Toys
> Poop bags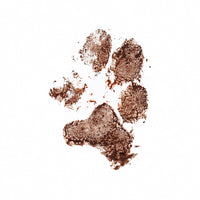 Join the pack.
Over the past two decades the Hurtta family has grown into a thriving, supportive international community. Dogs and dog owners put our products to the test all around the world every day and it inspires us to make our products better. Join the Hurtta pack for product news, adventure stories and friendly conversation.