@keeladventures - Practice new skills
Summer is here
Summer is here and this year Keela and I are more than ready for fun! Keela is cool and confident when it comes to trying new things, so I try to regularly - this year, one new thing I decided to try with her is paddle boarding!
Relax, take it easy
The first time Keela saw the board, her reaction was to jump onto it and sit. That essentially was it for her in terms of training because she didn't bat an eye when it came to movement and settled in on the board immediately - so I'm definitely planning on more trips with her! She's always been relaxed and curious around water and I've rewarded her so many times for being on things that move, so it was easy for her to relax on the ocean.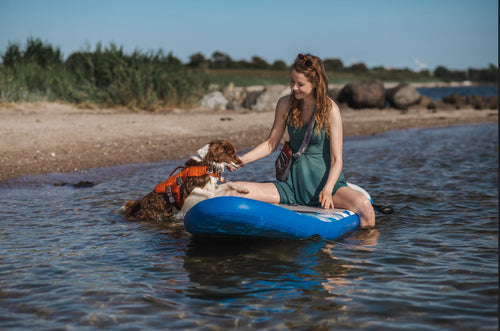 Fun together
It reminds me of her first trip to Croatia where she joined me on big inflatable pool float and just settled down, enjoying the breeze and shade! She also absolutely LOVES the beach during summer, which didn't hurt! Now, we will be able to create more great memories together on the ocean - and I can't wait to enjoy hours relaxing and enjoying the tranquility with her and good friends on the paddle board.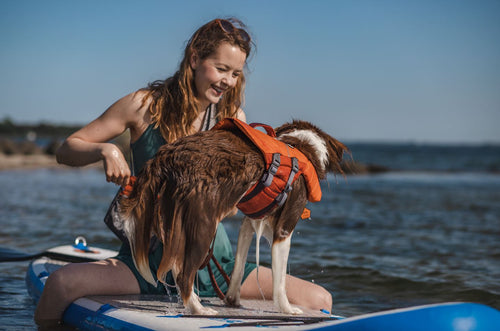 Safety during activity
Safety is obviously important, so I'm super happy that we got to try out the new ECO life jacket this year - it is perfect for our new water activity! Compared to many I've seen and tried on Keela, the ECO life jacket is soft and more flexible, which I love. And Keela is definitely comfortable in it - she can move, jump on and off the board and of course run and swim, so so perfect for all of our beach adventures this year!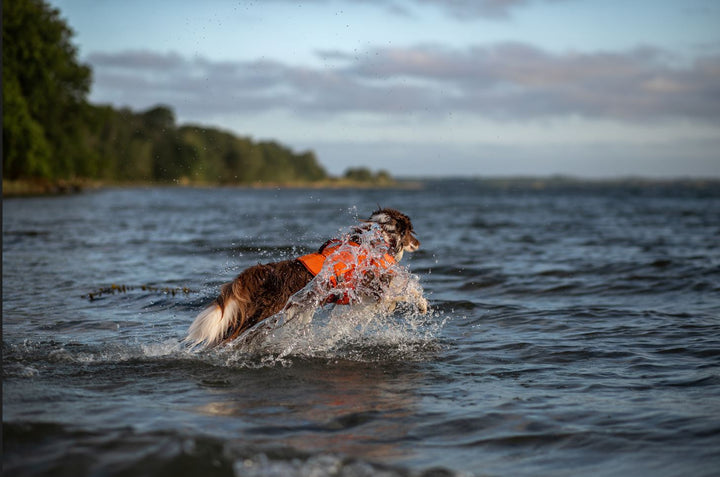 Life Savior ECO life jacket for dogs
A comfy, reliable and highly adjustable life jacket for dogs of all breeds. Made of recycled materials with the planet in mind. The new adjustment system at the chest section allows for a more snug fit for both thinner and stockier dog breeds Best of all, it provides all-day comfort and security both on the water and off.
Ready for fun