On your mark. Get set. Go!
Active dog muscle care made easy. 
Dogs are inherently active and many love to try new things. Of course, some breeds are more active than others and some are specially suited for activities like running or hunting. You may even have a dog athlete in your family. That's why it's important to think beyond the usual daily walks and explore new activities that your dog, and you, may love.
Dogs love spending time with us and shared hobbies and activities are a great way to enjoy more time together. But when you do find an activity that your dog enjoys, the next thing you have to think about is muscle care and maintenance. It's our responsibility as dog owners to care for our dogs' physical health. It's easier than you think and with a little care your dog will be able to enjoy a variety of activities safely.

Choose the level of warmth that best suits your dog.
Thermal apparel such as a warming layer, dog jacket or overall can help make warming up and cooling down more efficient. Warming the dog's musculature quicker ensures that the dog's body is ready for movement, while the extra thermal warmth after exercise or activities will help keep the dog from cooling down too rapidly. In the fall, an easy-on, easy-off mid-layer jacket or overall that protects the largest muscle groups is ideal for most dogs. Plus it can be used in cold weather, under a coat for example, for additional warmth. The advantage of layering is that the dog clothing can be added or removed easily when necessary, for example if the weather changes or the dog is waiting for his or her turn during training or competition.
If your dog is short-haired or gets cold easily, a thin overall with a foil lining that reflects the dog's body heat back to the dog can provide much-needed warmth. Look for one that is breathable. It will give you the warmth you need and help to minimise the chance of the dog overheating. A thinner overall is also great for layering under a dog jacket or a thicker winter overall, for example. Older dogs, especially short-haired breeds, will get a lot of use from a warm and comfortable overall, whether it be for colder weather or simply daily walks.
Warm up and cool down wisely - use dog clothing for added warmth.
Much like we do before physical exercise, warming up your dog's muscles is important in sports where he or she will be active for an extended period of time, or make quick changes in direction, jump or climb over obstacles, or run on challenging terrain. Like us, dogs perform better when their muscles are warm and supple and it will help them to prevent or at least minimise sports-related injuries. Same goes for cooling down after activities, which can help the muscles recover more safely and return to a resting state where the dog's breathing, heart rate, blood circulation, blood pressure, and body temperature return to normal levels. Oh, and note that the "cool-down" process after activities still includes the use of warmth, which can help prevent muscle tension and cramps.
Watch out for cold temps - Hurtta dog gear protects your dog from freezing
Rain, especially cold rain, can cause a dog's warm muscles to cool too quickly. It can even be dangerous and lead to freezing so you have to keep an eye on your dog's condition while outside in cold weather. A dog jacket that protects your dog from both rain and wind can help. A dog raincoat with a foil lining goes a step further by reflecting the dog's body heat back to the dog for added warmth and vital cold-weather protection. Alternatively, a thin overall can be worn as an intermediate layer under a jacket to provide extra warmth that can be added or removed as needed.
Extreme cold calls for extreme warming.
In winter weather, dogs often need extra warming protection from frost, snow, and wind. A dog's coat provides some warmth but there is a limit, especially if the dog's coat is thin. For most dogs, a winter jacket will suffice, as long as it covers the dog's core muscles that generate heat and essentially anywhere the dog's coat is thinner. On very cold days, a thermal layer under a coat will provide extra warming and allow you to enjoy the outdoors longer. A dog coat with a foil lining is great because it gives you vital warming without all the bulk.
Learn from the champs
A lot goes into caring for high-performing dogs like hunting dogs and dog athletes. And that includes before, during, and after they work out or perform. Luckily every dog, especially highly active ones, can benefit from their same strategies. First comes quality nutrition which helps to develop and maintain a dog's healthy musculature. But be careful not to overfeed dogs as it can lead to negative health consequences. Dogs should also be given ample time to rest and recover after intense training, heavy work, and sports performances. A variety of different low-impact exercises such as walking and swimming will put less stress on the joints than running and jumping. This will help speed the dog's recovery and transition back to everyday activities. For even more muscle care, a visit to a massage therapist can help enhance both a dog's athletic performance and recovery.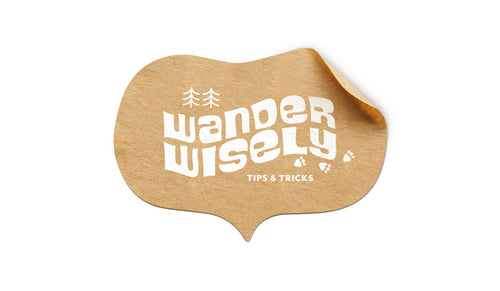 More heat. More go.
> Too hot makes the dog flabby and too cold makes the dog stiffen. Always choose a thermal product according to your dog's needs and the weather.
> The journey to the training site is more comfortable in warm equipment - whether you're using your paws or a car to get there.
> Muscles cool down quickly in cold weather - remember to warm up while waiting for your turn.
> Warmth also promotes recovery of old dogs - and feels comfortable in chilly weather.