Gloomy weather means GO-GO-GO! Well, at least with the right equipment.
In many ways, I am just like my dogs - I love being active, spend time in nature with my family, snack til' I drop… But one thing that gets us all excited are the first breaths of fresh, cold autumn air. Summer hotness is not really our thing. But autumn… Oh, lovely, golden autumn! You make us want to explore all the unbeaten paths of the Estonian nature that head-high, impassable summer weeds have been gatekeeping from us. It's like you ask the Fauna politely to lay down so we can easily blaze trails anywhere our heart calls us.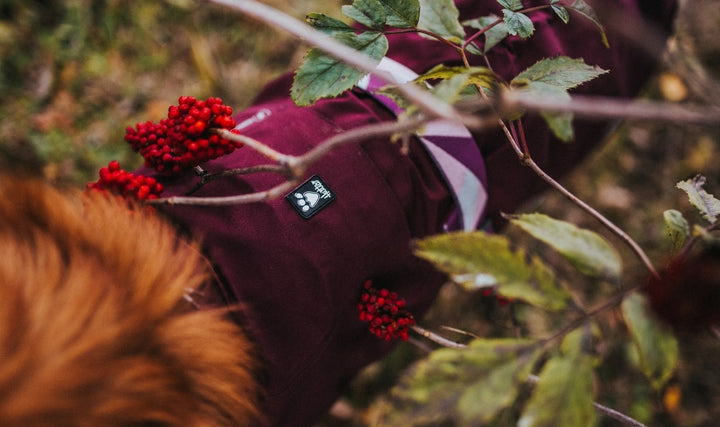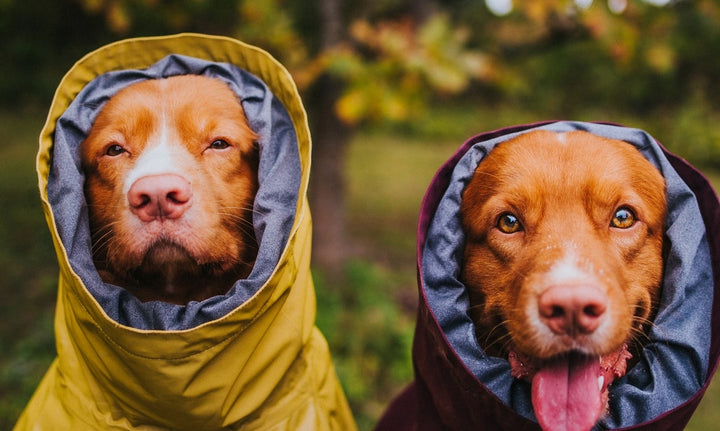 Despite all the beauty, autumns can sure get soggy and muddy, though! To keep our pups (and our couch where our dogs Netflix and cuddle with us) clean and dry, we have them wearing the Hurtta Mudventure Coats this autumn. Eddie is rocking the color Turmeric and Ollie looks fab in Eggplant.
Lightweight, comfortable and durable
These lightweight, super comfortable yet oh, so durable coats let these crazy boys enjoy all the rolls and all the zoomies whenever, wherever. Because when they get crazy, they get CRAZY! The coats fit like a glove and somehow every single color Hurtta releases somehow seems like OUR color. The yellowish Turmeric represents Eddie's bubbly, flower child personality perfectly and Ollie's a bit darker fur looks extra gorgeous in the purplish Eggplant.

So, cheers to soggy, muddy, beautiful, golden autumn!

Woof!
Eddie, Ollie and Helen