@twomerlecollies - The stunning natural beauty of the Dolomites.
When the sun rises
Let me tell you about this amazing day we had on our road trip in the Dolomites. You know how we always love catching the first sun rays? Well, this time we took it to the next level.

We decided to wake up super early, like 4 am early. Yeah, I know, right? Who even does that on vacation? But trust me, it was totally worth it. We started our hike in pitch darkness with just our torchlights guiding the way. The chill in the air made me so grateful for my new Hurtta training jacket. It's this amazing jacket where I can stash all our dog gear – treats, toys, the works! And the best part? It's made of this waterproof material. So even if it had started to rain, which thank heavens it didn't, we'd have been covered.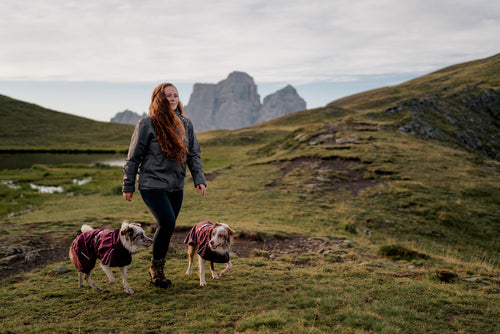 Breathtaking views
The hike itself took about one and a half hours, and with every step, the anticipation built up. When we finally reached our destination, we were greeted with the most breathtaking view. A serene lake lay in front of us, and as the first rays of the sun touched the mountaintops, the reflection in the lake was just... mesmerizing.
You know how photos can sometimes just not do justice to a scene? This was one of those times. The calm water mirrored the majestic peaks, and the colors of the dawn painted the sky in shades of pink, purple, and gold. It was one of those moments when you just want to soak it all in and feel grateful for the beauty of nature.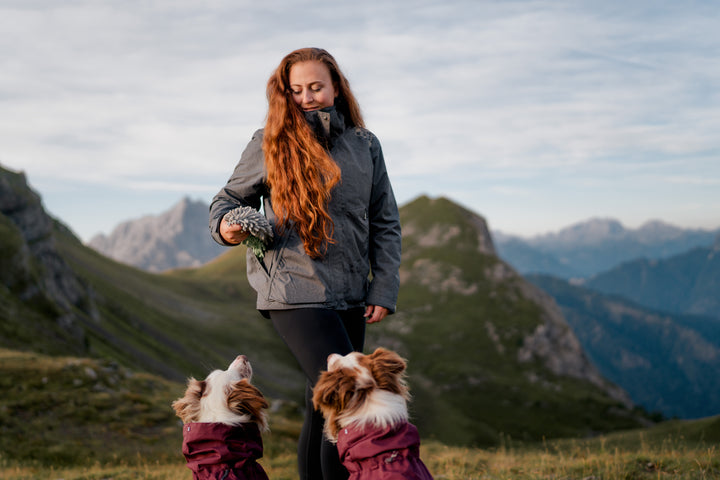 Everything you need with you!
New training jacket keeps you warm and conveniently holds everything you need for training sessions and play days, even toys and personal items.
Well done!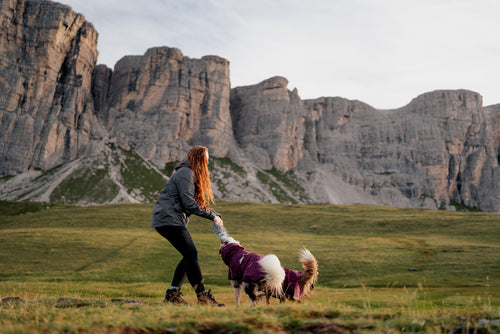 Delicacies and comfort
By the way, that jacket? Absolute lifesaver! The temperature was hovering around zero degrees, and without that jacket, I'd have probably been shivering throughout. Instead, I was snug and comfy, just taking in the view and playing with the dogs who were having a blast running around and exploring.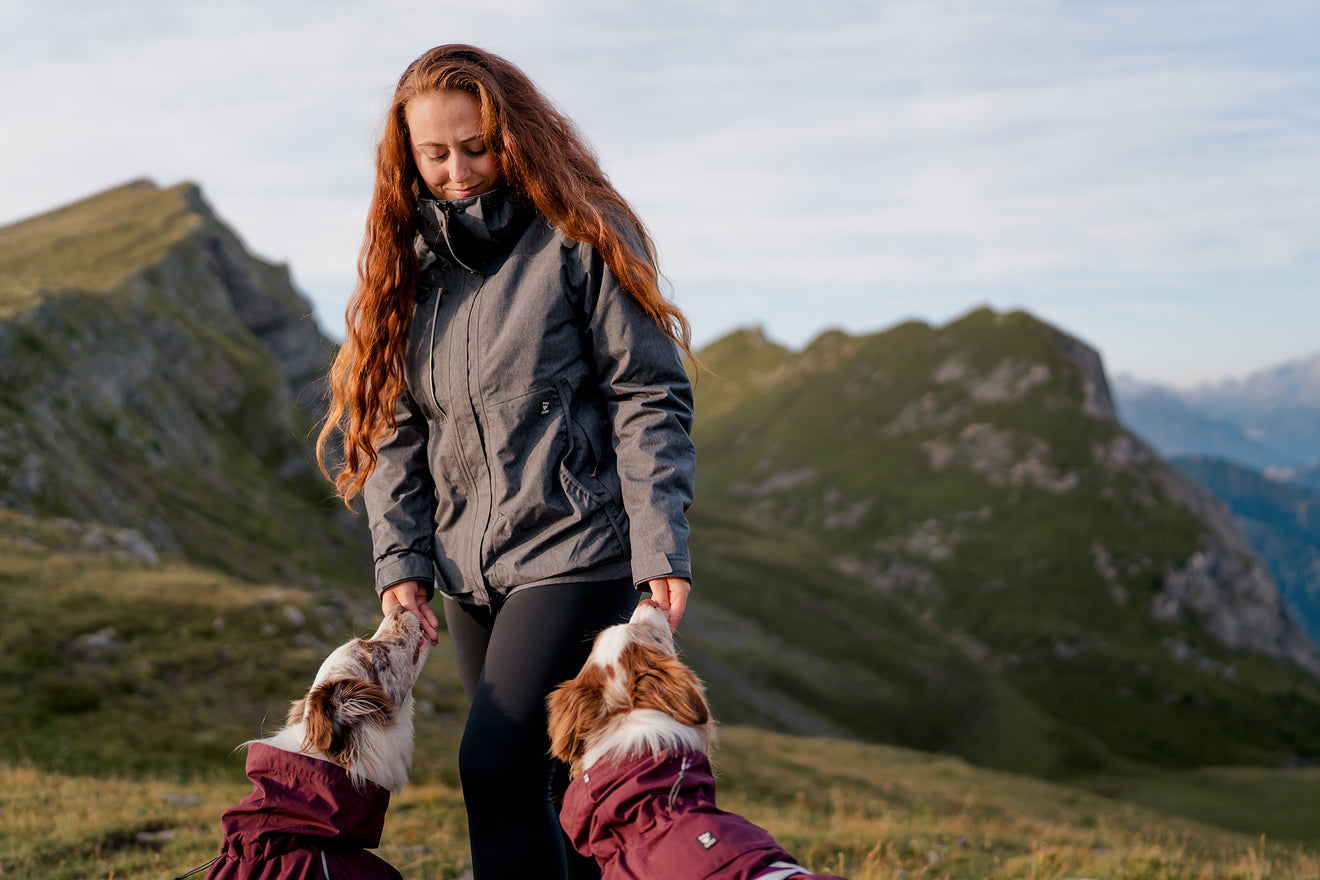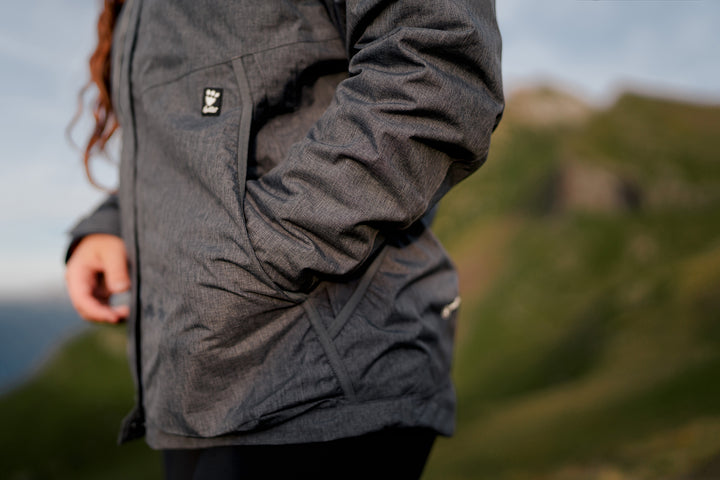 Long lasting memories
After the sunrise, we just chilled by the lake for a while, gave the dogs some snacks from my handy jacket pockets, and played fetch and frisbee with them. They seemed just as mesmerized by the beauty around us as we were.

This story is one of those memories that'll stay with me forever. You should totally join us next time!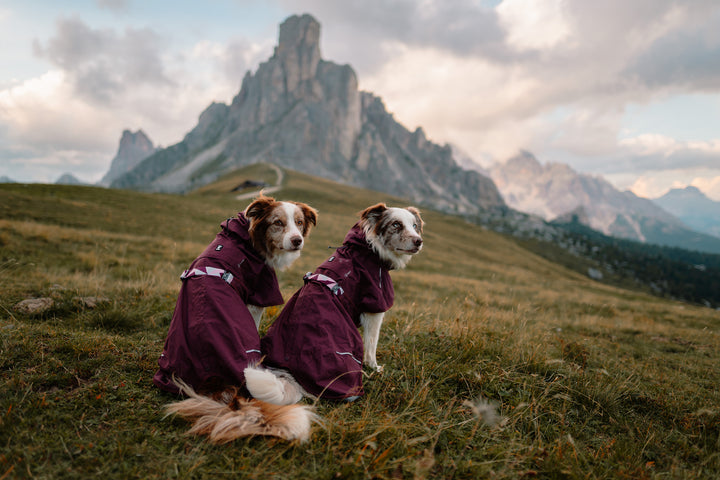 There is no such thing as bad weather
Light, packable, and perfect for layering, this handy, protective dog shell jacket is ideal for road trips and windy, rainy, muddy conditions.
New adventure starts here