@the.bigwhite.wolf - Expand your territory
Explore new trails!
The Weekend Warrior Harness – where comfort meets control and adventure knows no bounds! 🐾

Exploring the great outdoors is an unparalleled adventure for us, and thanks to their new Weekend Warrior Harnesses, Noora and Lugz are able to join us in comfort, style, and control.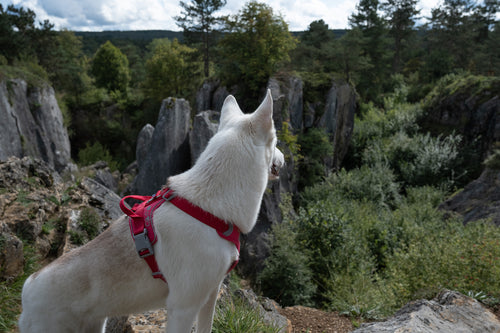 Comfort first
I absolutely love the ergonomic design of this harness which distributes the force of pulls evenly across their chest, ensuring maximal comfort. The safety grip handle at the top of the harness provides that extra needed level of control when we encounter challenging terrains (or muddy pools). Quick-snap buckles and adjustable neck and chest straps further enhance their comfort, while the soft fabric keeps them at ease during the hike.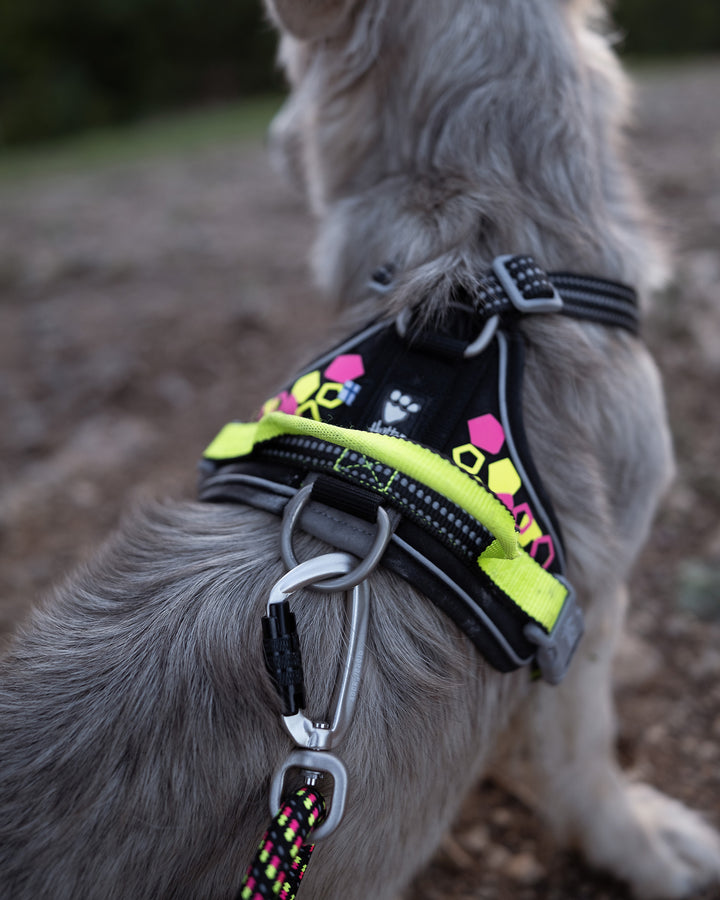 Choose your path!
Weekend Warrior Neon Harness is ergonomic and suitable for active dogs. When using the harness, the pressure caused by pulling is evenly distributed on the dog's chest.
Let's go!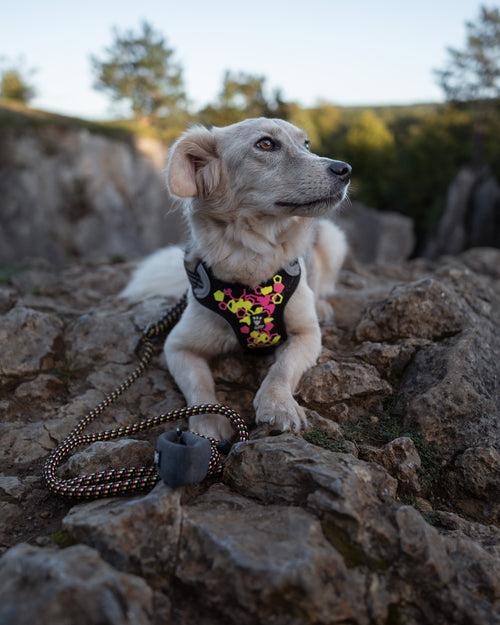 Mix and match colors
And let's talk about style – how adorable is that pink and neon combo on them? 😍

Beyond fashion, thanks to reflective prints, Noora and Lugz stay visible and secure during our adventures.

There's no doubt, we're ready to conquer the world, one trail at a time! 🏔️🐶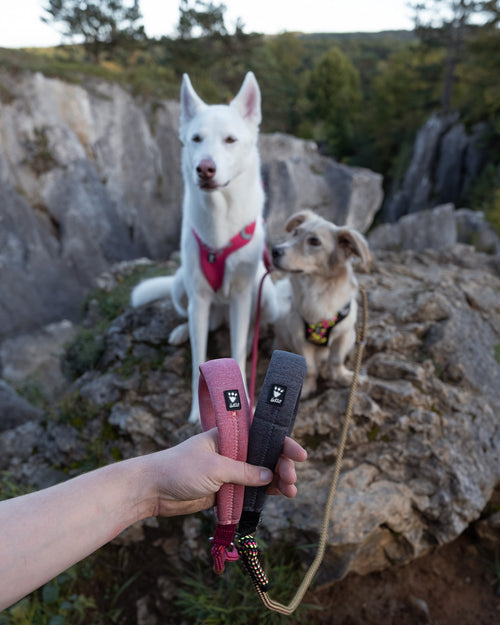 Gear for the day:
Weekend Warrior Harness, Weekend Warrior Neon Harness & Adjustable Rope Leash ECO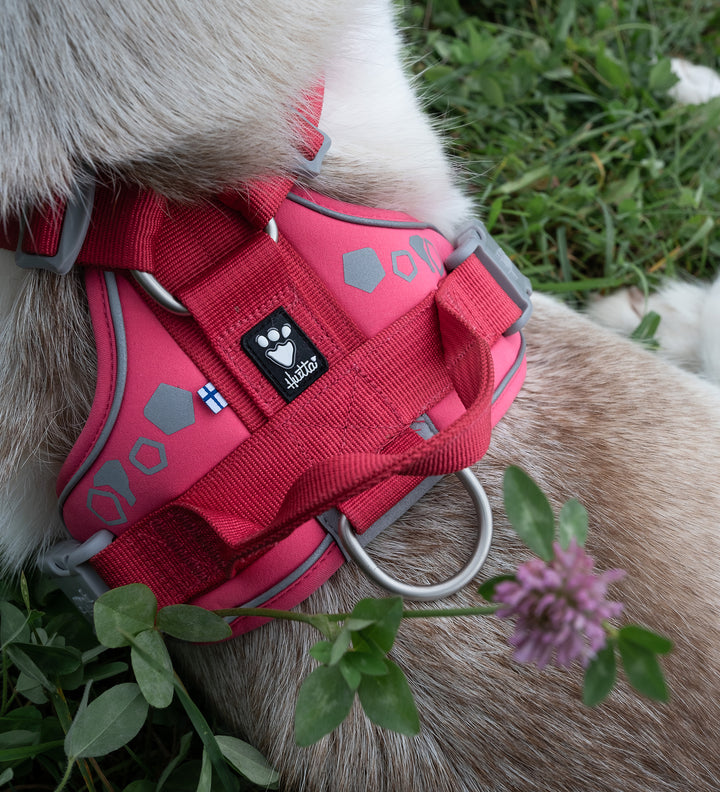 Ready to go!
In a harness, dogs can move more freely and they are better protected against sudden movements as the force of pulls are distributed across their chest area.
Designed for comfort