@the.bigwhite.wolf - Keep your dogs cool
Keep your dogs cool
Summer is getting in full swing, bringing us longer days, extended hikes, gorgeous sunsets, and cherished moments with our loved ones.
But let's be honest, there are also downsides. Buzzing mosquitoes are quite annoying, but the relentless heat poses a whole different challenge. Neither we, nor Noora and Lugz are built for such hot weather. Normally, we beat the heat by starting our hikes before sunrise, seeking shade and cooler temperatures for the steep parts of the journey. However, warm temperatures are not always avoidable. Thankfully, I had already heard and read good reviews about the Hurtta Cooling Wraps, specially designed to keep dogs cool. Needless to say, I was very excited to try them out for Noora and Lugz!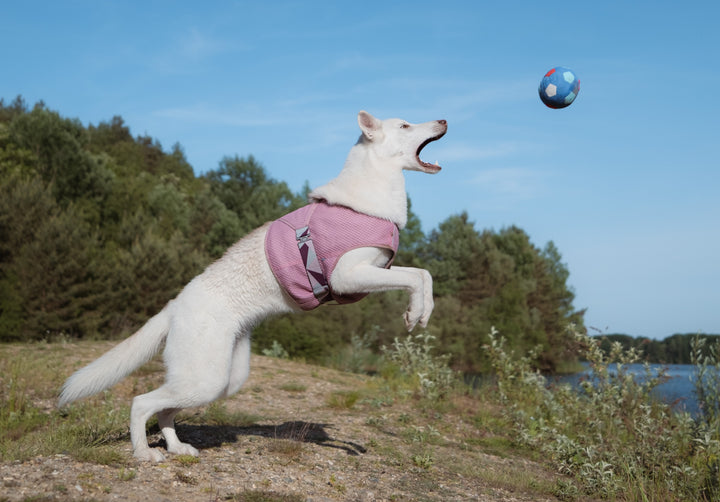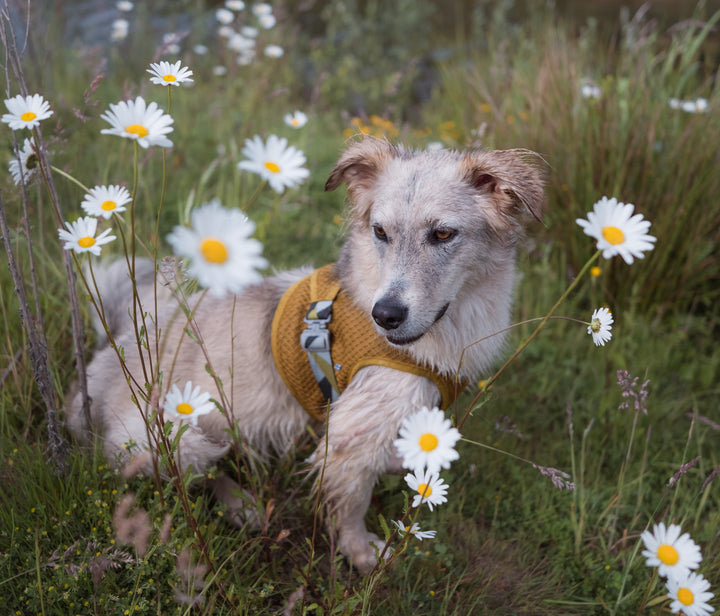 Put the vest to the test
To put the vest to the test (yes, I love a good rhyme), we opted for a combined walk, swim, and picnic in the 'Hoge Kempen National Park,' situated in the Belgian province Limburg. This nature reserve spans over 12,000 hectares, encompassing forests, lakes, and heather. Since it was a 1.5-hour drive to the park and uncertain if we would encounter cool water at the start of our walk, I soaked the cooling wraps in cold water at home and put them in our portable, electric cooler.
Upon arrival, we put the vests on Noora and Lugz and set off towards a hidden gem by the lake, where we could cool down and enjoy some watermelon. Those cooling wraps worked like a charm! Both Noora and Lugz handled the warm temperatures like champs. Less panting, more energy, and of course, their goofiness levels skyrocketed.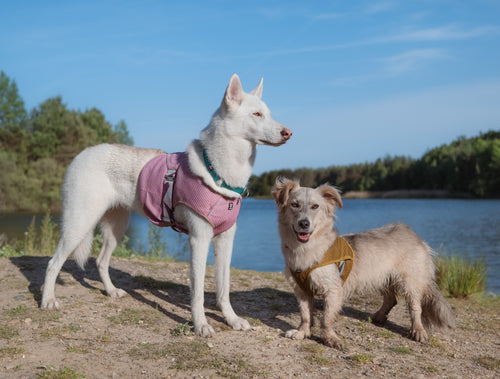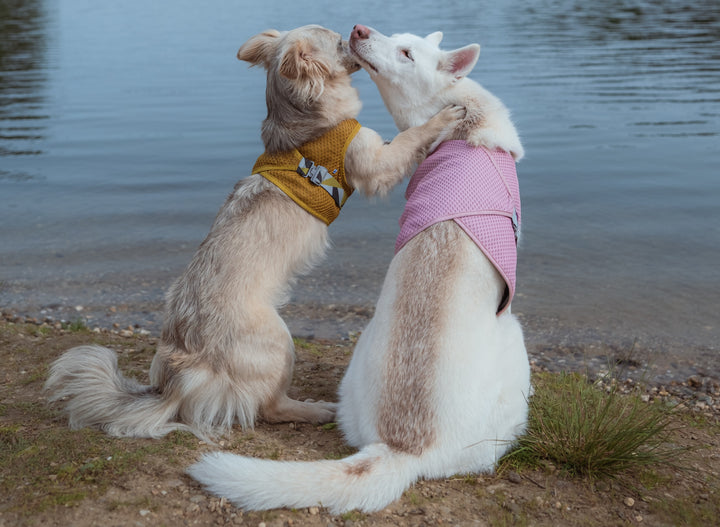 Cooling Wrap
The Cooling Wrap provides effective cooling effect for your dog, minimizing body heat and providing comfort even in the warmest weather. Simply soak the vest in cold water, squeeze the water out, and then it's ready for cooling.
Stay cool
So cool
Now, let me geek out for a sec and explain why these vests are so cool (literally). The 3D mesh fabric of the vest promotes airflow, causing moisture to evaporate from the cooling layer. This process pulls energy from its surroundings, creating a temperature drop. The design of the wraps focuses on covering the dogs' chest area, which is the least insulated and easiest to cool due to the presence of major blood vessels. How neat is that? You bet we'll be rocking these cooling wraps all summer long! Honestly, I wish I had a vest like that for myself too.
Stay cool, my friends! 😎🌞🐶