@the.bigwhite.wolf - Do you enjoy rainy days too?
Do you enjoy rainy days too?
Then you might be a pluviophile, just like our family!

We absolutely love it, as the rain creates a moody and storytelling atmosphere. It also allows us to appreciate the raw power of nature, and it leaves behind a delightful scent. But the best part? We get to enjoy hiking trails with fewer people, making for a more peaceful experience.

Still, wet and chilly conditions can dampen that experience. Those who have hiked without proper gear know how unpleasant this can be, and the same is true for our four-legged companions. That's why we rely on the Hurtta Monsoon coats to protect Noora and Lugz during rainy days.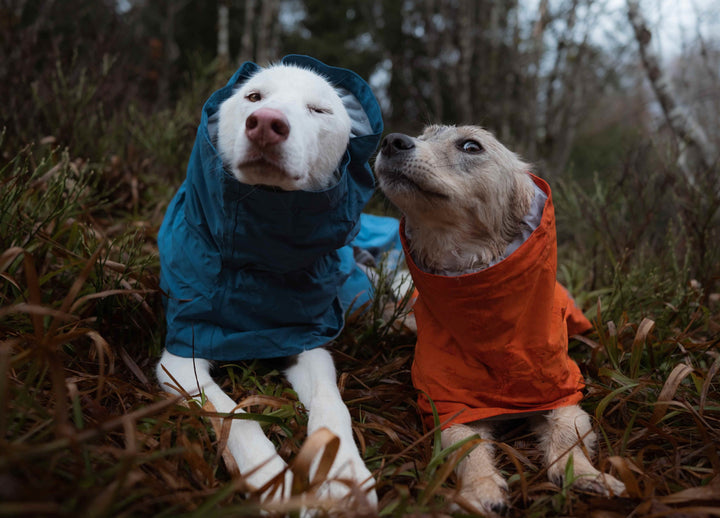 Happy tails and muddy paws
With features like waterproofness, high body coverage, and easy adjustment points, our dogs have stayed dry on all our hikes. And thanks to the high durability of the fabric, we can continue to use these coats for many adventures to come. We've also noticed a significant change in the mood and behavior of Noora and Lugz when they wear their raincoats - they stay warm and dry, resulting in happy tails and muddy paws. Good thing that only the paws get really dirty, which is handy for our closer-to-the-ground-dog Lugz. Besides the mud, our house also stays free of the "wet dog perfume" when we return from our hikes. Clearly a win-win for us all!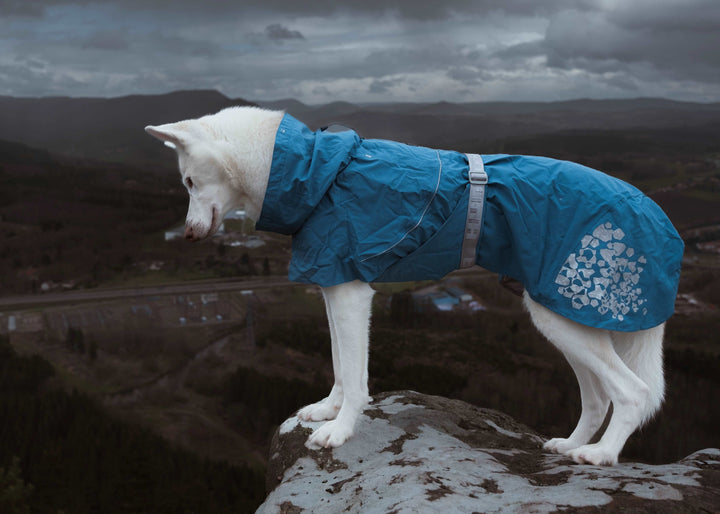 Monsoon Coat
Monsoon's collar seams are vertical, allowing the collar to be taped so that it is fully waterproof and the entirely new technical structure of the collar means that the seams can be taped even more comprehensively than before.
Read more & order
Ready for all weathers
Next to our own gear, we always carry their raincoats in our backpack, even on sunny days, as the weather can change quickly in the mountains. Since they are lightweight and don't take up much space, it's really no effort!

As you can tell, we are extremely happy with the Hurtta Monsoon coats for Noora and Lugz!