@reynardpom - Chasing colors
Always time for adventure
Time spent outdoors with our pups is time well spent. :) We grab every chance to venture out.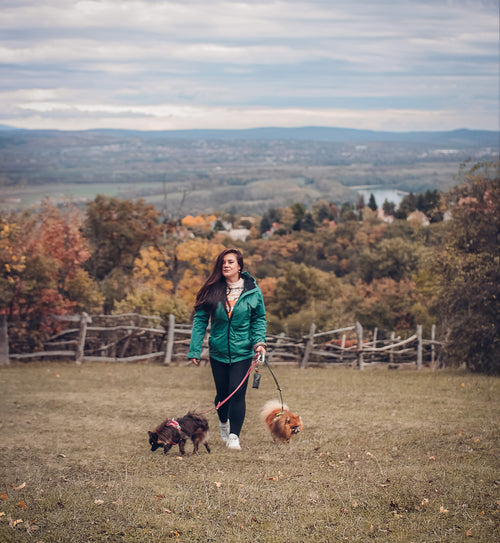 Experience something new
A few days ago we hiked at "Hazelnut Mountain" (Mogyoróhegy). The place itself is such a family friendly sweet little hill with a lot of fireplaces, wooden playgrounds, and even a small Zoo.

This was my puppy, Cora's first time meeting deers and wild hogs. She was very interested in them.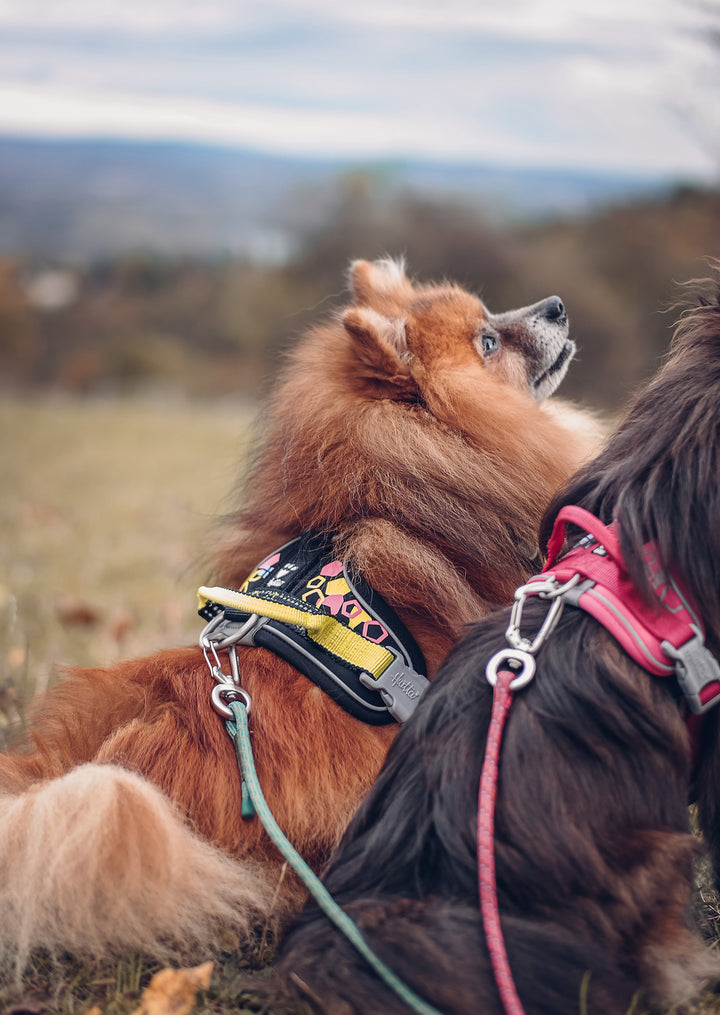 For urban adventures
Weekend Warrior Neon Harness offers peace of mind so that walking, jogging and any other time spent outdoors with your dog will be more relaxed and enjoyable.
Be seen!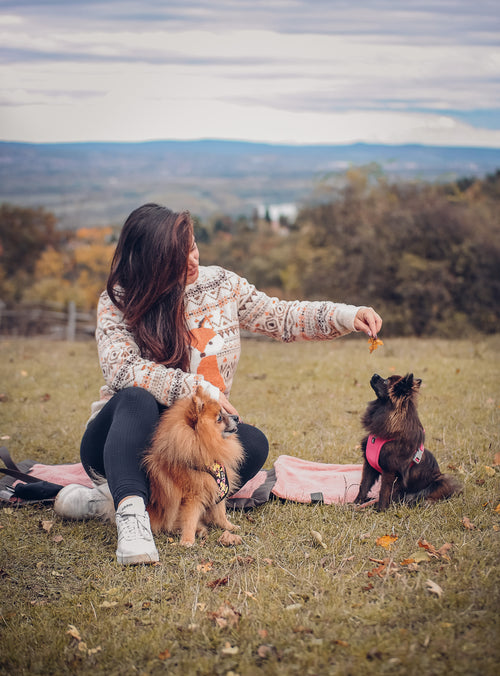 Conquer the top of the mountain
From the top of the mountain there is an amazing view over the northern Pest region, we choose that spot to take a little rest and let the dogs off the leash to burn out their crazy energies.

We all had a blast!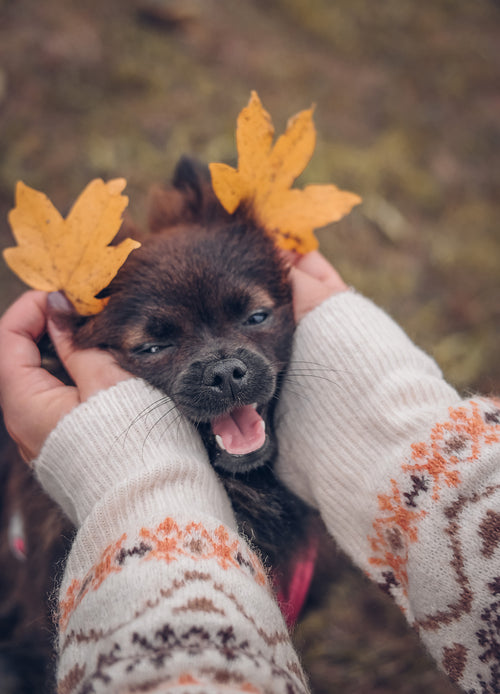 Our gear for the day:
Weekend Warrior Harness, Weekend Warrior Neon Harness & Adjustable Rope Leash ECO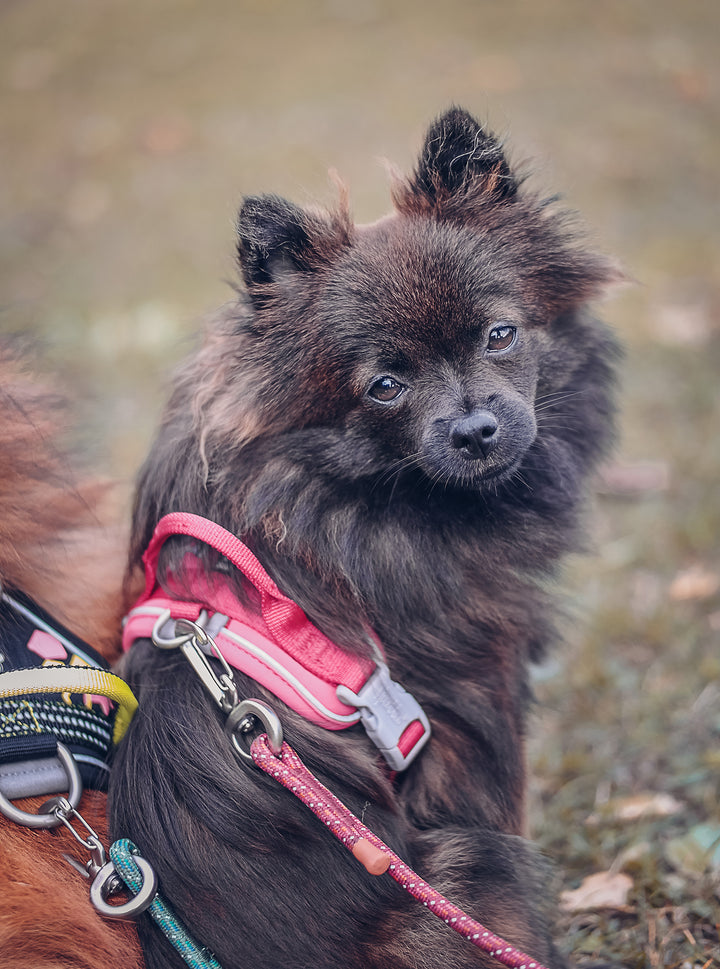 For daily use
Weekend Warrior Harness is ergonomic and suitable for active dogs. When using the harness, the pressure caused by pulling is evenly distributed on the dog's chest.
Designed for comfort