@retkitassut - The first snow
Let the adventure begin
I will tell you about our trip to Kirskaanniemi.

A couple of days ago we got the first snow here. We all love winter and snow very much. We like hiking in national parks. Here in Finland, however, there are also many other wonderful hiking destinations. We chose one of the many nearby destinations as our hiking destination today.

I put Hurtta Weekend Warrior Warming Harness on the dogs. The harness fits really well and there is foil print lining that actively reflects the dog's own body heat back to the dog.The extra warmth is good even though it's not very cold, but there is snow and ice.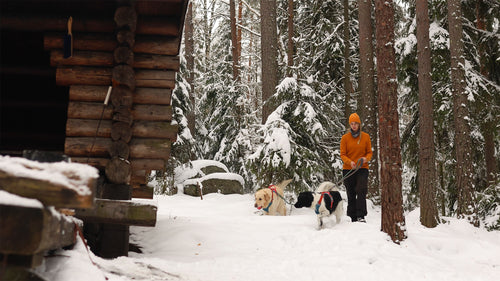 When nature offers its best
The path to the laavu was not very long, but we walked slowly and enjoyed the snow-covered forest. When we got there, I first got some firewood and made a campfire.

The dogs play with each other and roll around in the snow. The view was really beautiful. There was a frozen lake in front, snow on the trees, and a campfire with flames. I fried a sausage on the campfire. The dogs of course got their own sausages.

A few people passed by, but mainly we were able to be alone in the forest. Dogs are always with us on our trips. Brego has a bit of a bad habit of guarding. Brita, on the other hand, loves everyone.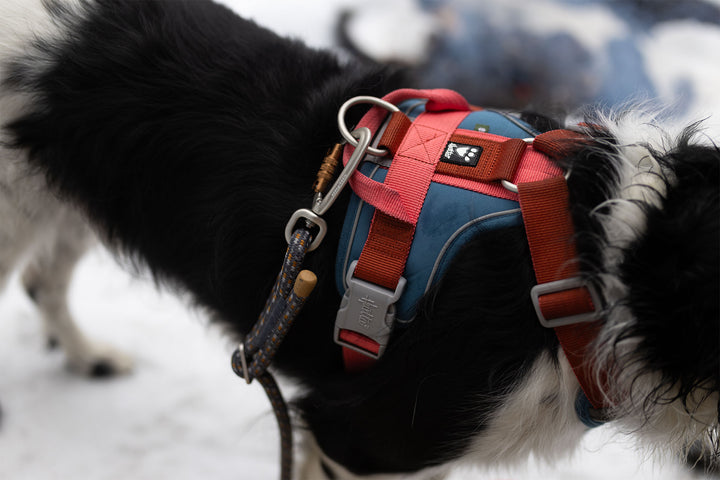 Ready to go!
The Warming Harness ECO features an innovative foil lining that reflects a dog's body heat back to the dog. Comfort, control and cosiness, what more could a dog and dog owner ask for?
Designed for comfort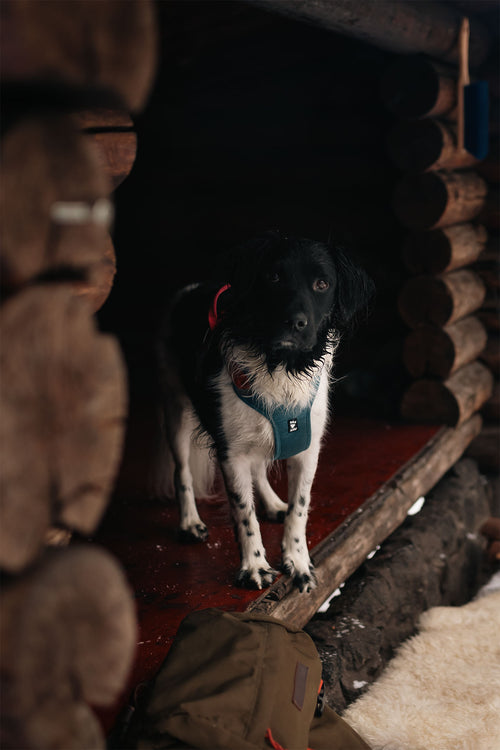 Ready for new adventures!
I really like our new harness. The harness works well. They stay well on the dog; they also look good. Dogs seem to like them too.

We took some pictures because I almost always have a camera with me. Today I was especially glad that the camera was with me because the landscape was a magical winter wonderland. Soon it will melt away again as the air warms up again. Then we have to wait for winter to come again. This makes me sad.

Now we are waiting for new winter adventures.