@pumpkin.pablo - Tasty treats every now and then!
There used to be treats EVERYWHERE!
Pablo is incredibly food motivated and I like to do small training sessions wherever we go. Whether it's reinforcing recall, providing incentives to bring the ball back while playing fetch, practicing tricks, or working on leash reactivity, I never leave the house without treats. As a result, every single pocket of every single jacket or pair of pants had some treats in it. And let's just say that dog treats don't always smell like a field of flowers...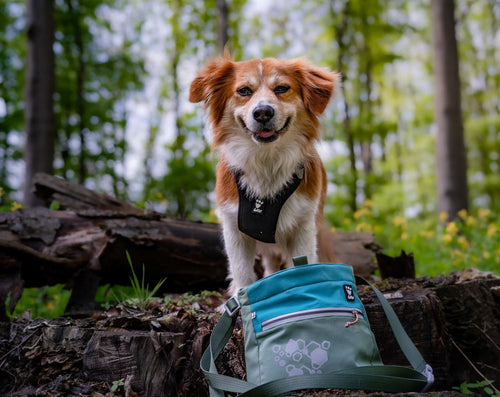 No more treats in every pocket
I tried different fanny packs and keeping all the treats in little plastic bags but nothing stuck. So, the treats ended up in my pockets again... And then came @hurttacollection's Treat Pocket ECO! It's lightweight and spacious and a total game changer! It fits all the dog essentials: treats, Pablo's favorite ball, and a foldable water bowl. It also has space for my phone, keys, headphones, and even a small water bottle!, without becoming too bulky.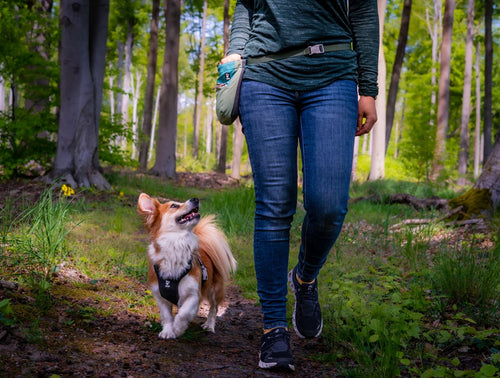 Comfortable and handy game changer
It's so comfortable that I keep forgetting that I'm wearing it, which really surprised me. It has a handy magnetic closing system, that makes it super easy to access everything and I love that it's made form 100% recycled materials! It's safe to say that I never leave the house without it anymore. I really cannot recommend the Treat Pocket enough, it's such a game changer!
And the best thing? Pablo's face lights up every time I put it on, because he knows fun and treatos are ahead :)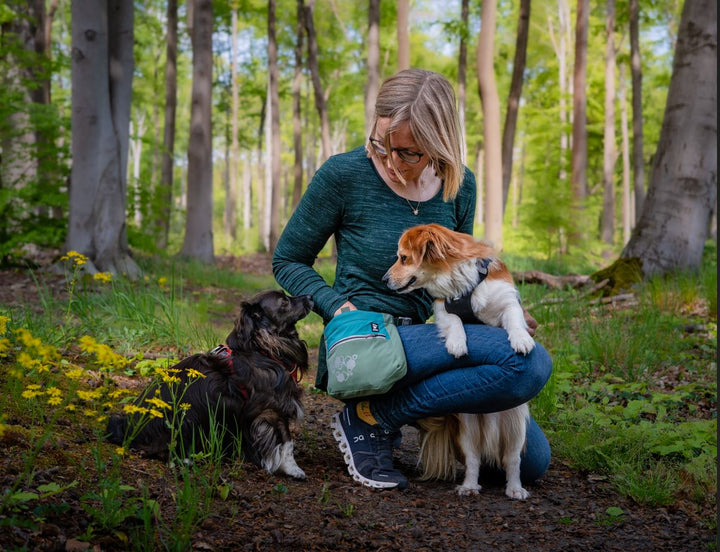 Treat Pocket ECO
The new Hurtta Treat Pocket ECO is a must-have training tool. And because we care about the environment, we just had to do an ECO version made of 100% recycled materials. But it's more than sustainably minded, it's also incredibly useful and designed to keep your hands free so you can focus on your dog. More treats, more fun.
I'm a good boy!