@keeladventures - Rainy morning
Just good mornings!
The best mornings are the ones where Keela and I can start the day peacefully. Now that we've reached fall, we're up before the sun, so we truly get to enjoy watching the sunrise as it paints the sky with its vibrant colors.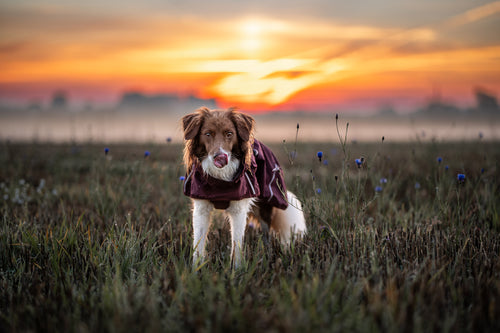 Early birds
There's something so great about being one of the few people and dogs out - there's stillness around us, and we often only hear the chirping of birds and get the occasional visit from curious deer or running hares. And, of course, there's ample space for us to pick up the speed and for Keela to go running and rolling as much as she wants!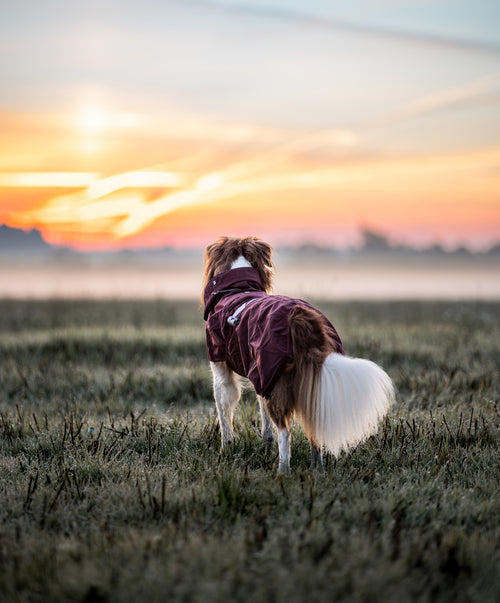 Easy to use and take with you
A new companion for our often-wet morning walks is the Hurtta Mudventure Coat ECO in the beautiful Eggplant. This super lightweight jacket has already proven itself as a go-to, as the thin, un-lined jacket is is great for year-round use either as a standalone piece or layered over other jackets.

For me it's also a huge plus that the jacket is super easy to fold up, so I can bring in a bag or even a pocket. This makes it ideal for our adventures, making sure that Keela stays dry!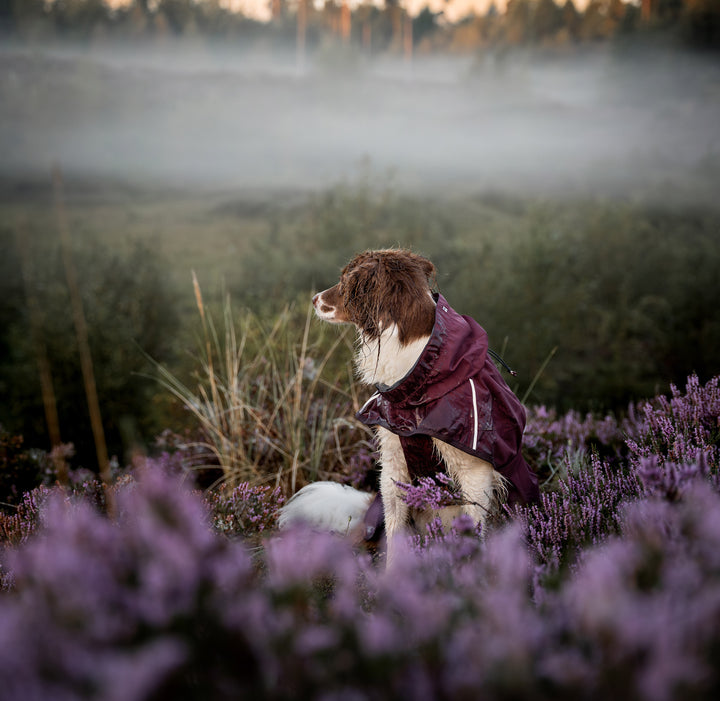 Mudventure Dog Coat ECO
Playing in the rain and mud is great fun. The Mudventure Coat ECO dog jacket is great because it helps to keep some of the dirt out of your dog's fur.
Ideal for adventure