@junior_the_copenhagen_lab - Life with senior dog
Senior dogs
Having my first senior dog has taught me a lot, and also changed how I live with my dog.

I got Junior when he was 4 years old, and he was in his prime. He was always ready for what I had planned, any hike and anything fun.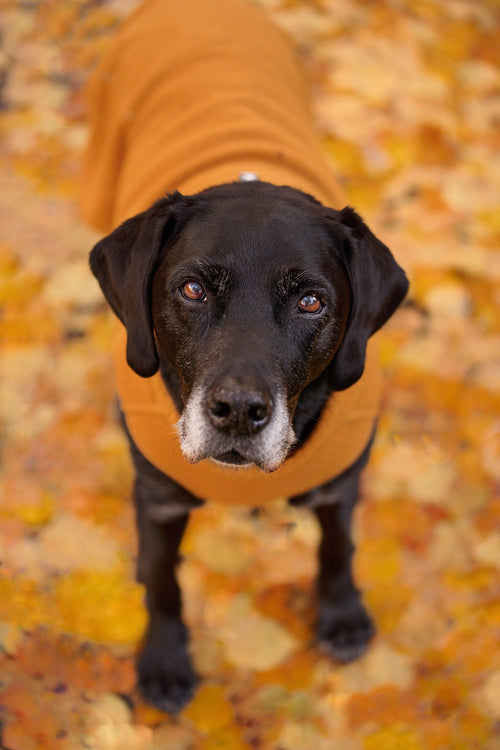 Time to slow down a bit
Until he was around 10 years old he was more or less the same dog, and suddenly round 11 years old I could see a small change. Slowing down a bit, but still following me on long hikes in the morning, and really just the best dog.

After he turned 12 years old, he was injured, nothing bad but still changed a lot, and after a couple of months he was okay again, but really never the same as before the injury. His body was older, but his mind was still the same, and I saw how his body could not follow his mind, and that was, and still can be hard to watch. He is still a happy dog, and still playful and so funny. But he is very old.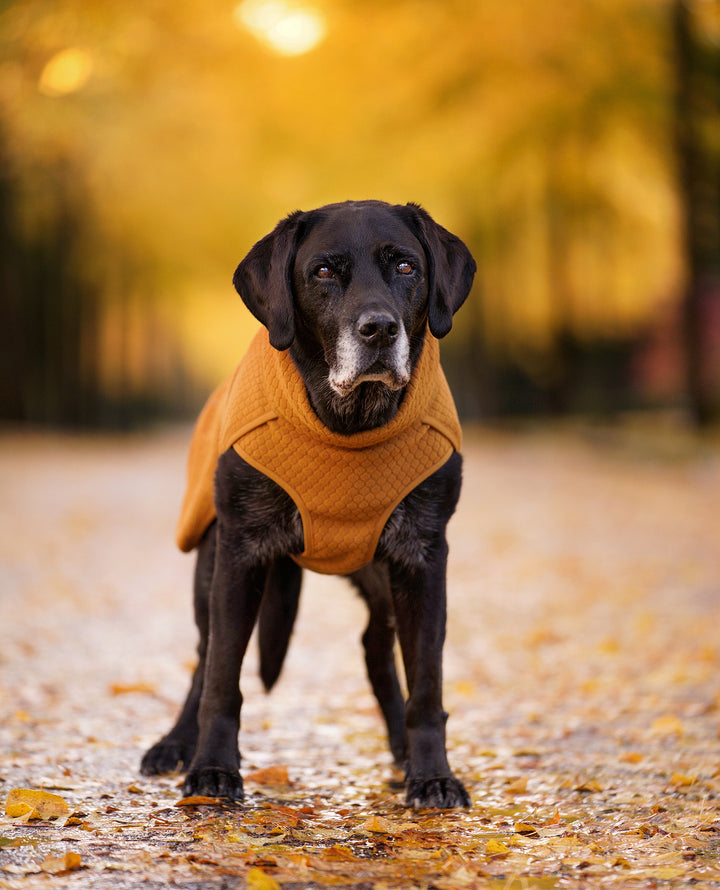 Age doesn't matter!
Extra warming promotes muscle recovery and can also ease an ageing dog's aches and pains. The Warming Midlayer jacket ECO features a clever foil lining that reflects body heat back to the dog.
Always ready for an Adventure!
He knows you better than anyone
It is now life with a dog, that knows you a 100 % just like I know him. We just follow each other, and life is just easy 🖤 But also a lot of worries because I know that every day is also getting closer to the end.

With a senior dog I find it so important to take care of him, not only with the right exercise and supplements but also keeping him warm when its cold.

We use the Extreme Warmer, the Midlayer Fleece and also Drizzle Coat and the new Mudventure Rain Coat. They all have such a great fit and he can move great in them. In the summer we love having Life Savior ECO jacket to help Junior 🖤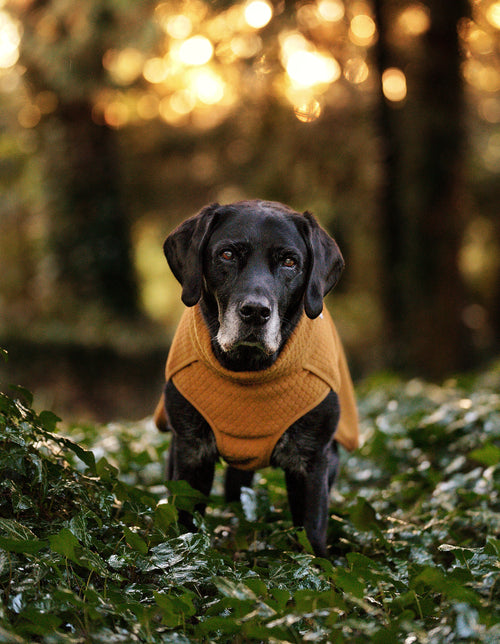 True friendship and love never ends
I know how lucky I am. I know 13 years and 8 months is great for such an active breed with his size 🖤 I'm so lucky, but we always want more 🖤

He is just, and has always been, the best dog 🖤