@chasingmyclouds - Treats within reach
Treats within reach
So far May has been cold here in Finland but this week weather finally got warmer and we are so ready for sun and warmth! When out with the dogs the one thing I always carry, wether it's in my pocket or in a bag, are treats for the dogs. We don't do any special training with Leo as he gets to enjoy his senior years and gets his treats just by acting nice 😂, but our younger dog Koa has leash reactiveness and we work on our challenges daily, so treats have to always be in reach for training and sometimes unexpected situations.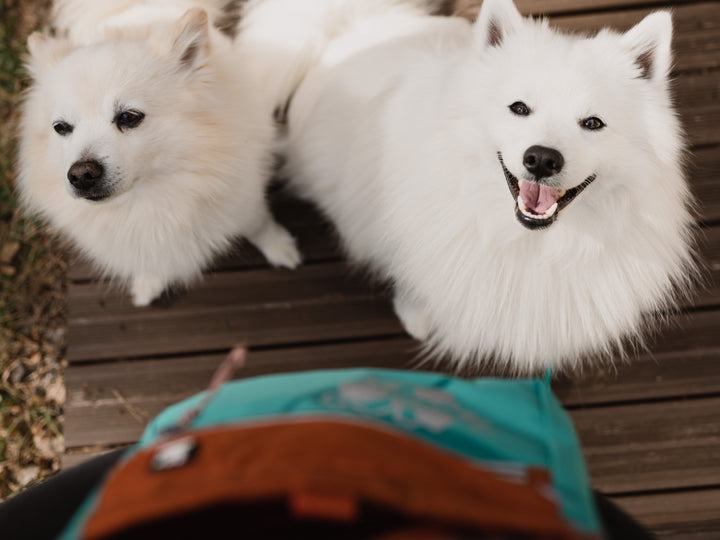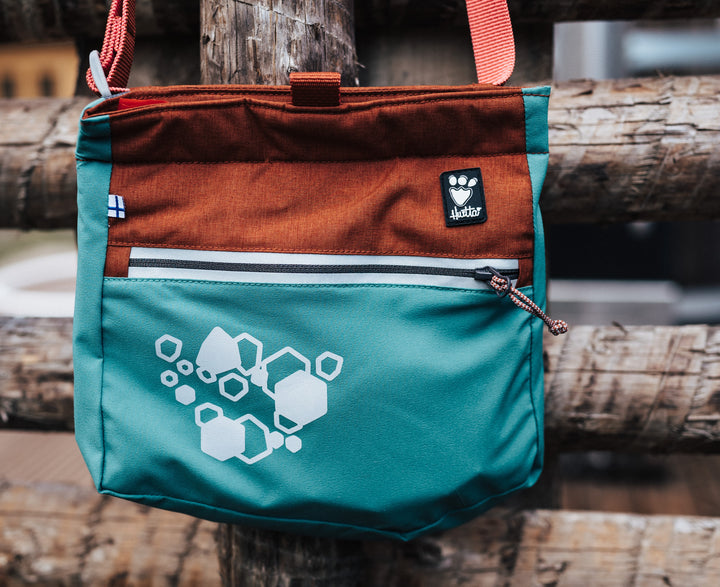 A treat bag that fits all needs
I have struggled to find a treat bag that would fit all my needs, they've always been too big or small, awkward to carry, and just don't have all the functions I would like. Hurtta came out with the perfect treat pocket for all our needs - enough space for treats, poop bags, my phone, keys and even a toy for Koa. The treat pocket also solved another huge issue I always had with other treat bags - I kept forgetting to close the bag and half the treats ended up falling out as I move around with the dogs. Hurtta's treat pocket has a great magnetic closure that makes sure the treats stay in their place. I also love the zipped front pocket which fits my phone perfectly!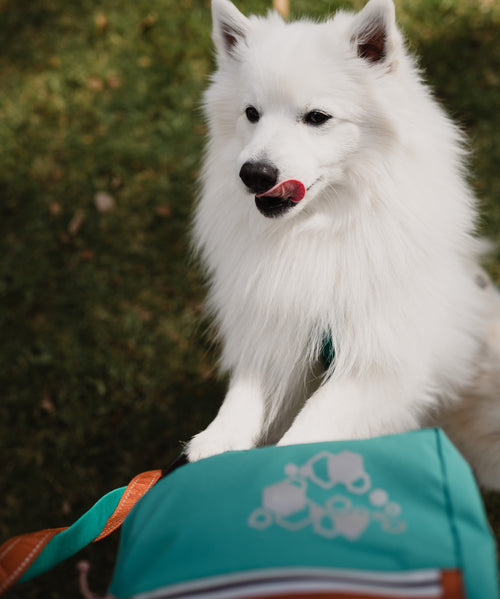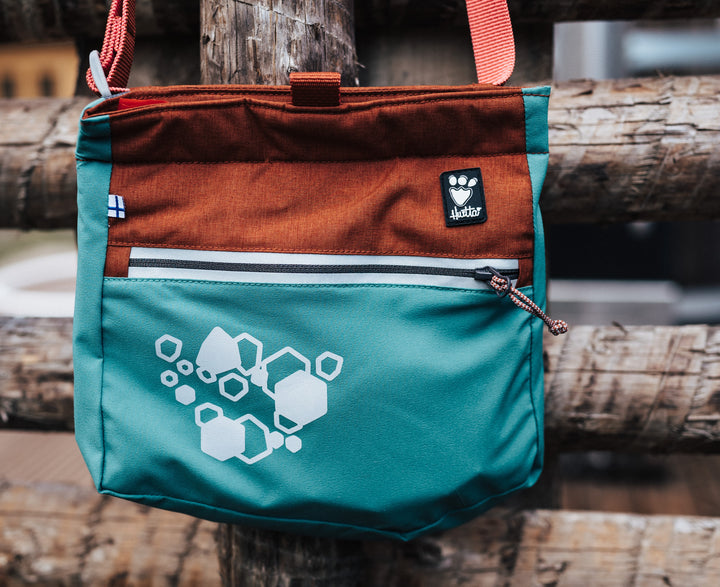 Treat Pocket ECO
Like the Hurtta Training Vest, the new Hurtta Treat Pocket ECO is a must-have training tool. And because we care about the environment, we just had to do an ECO version made of 100% recycled materials. But it's more than sustainably minded, it's also incredibly useful and designed to keep your hands free so you...
Don't forget treats!
You will want to show it off everywhere!
The pocket has an adjustable strap to fit everyone's waist and you can also carry it on your shoulder. And on top the great functionality, the pocket is so beautiful you will want to show it off everywhere! Thank you Hurtta for another great product that makes our daily life so much easier and fun!
-Nina, Leo & Koa