@cattledogsandco - Rainy camping trip tips
Enjoy every season
Living in a coastal environment we are used to rain and fog, but we have had more than our fair share of it this year. It hasn't stopped us from packing in as many camping trips as our schedules allow, but camping with three wet dogs and sharing a small space isn't always the most fun. There are a few things we do to help to keep us all a bit more comfortable on rainy trips.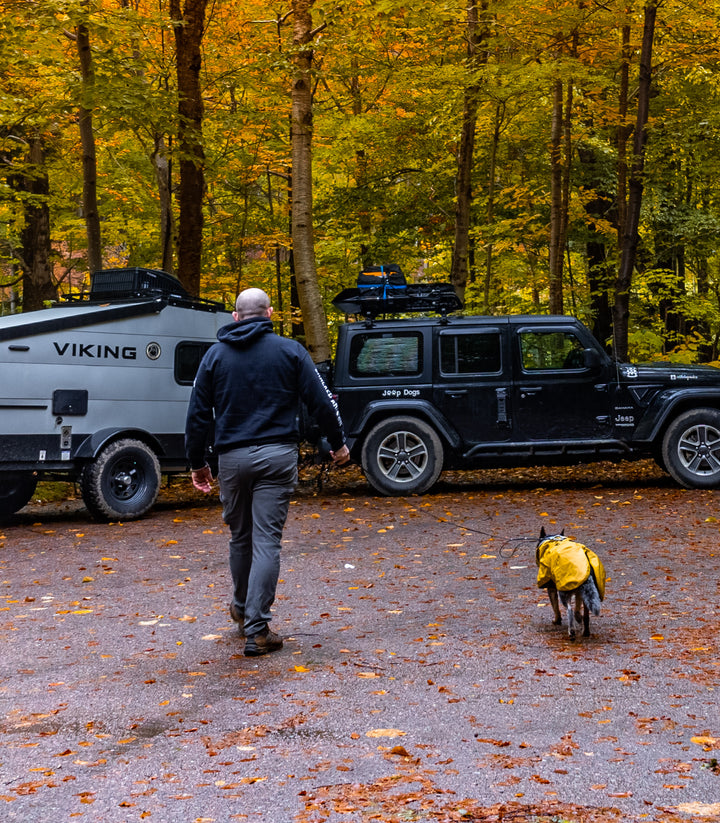 Ready for any weather!
Some dogs even enjoy rainy weather more than others – and usually a lot more than us humans. With the right equipment you can spend more time outside and that means more fun and togetherness! Check out our Mudventure Reflective Coat.
The wetter the better!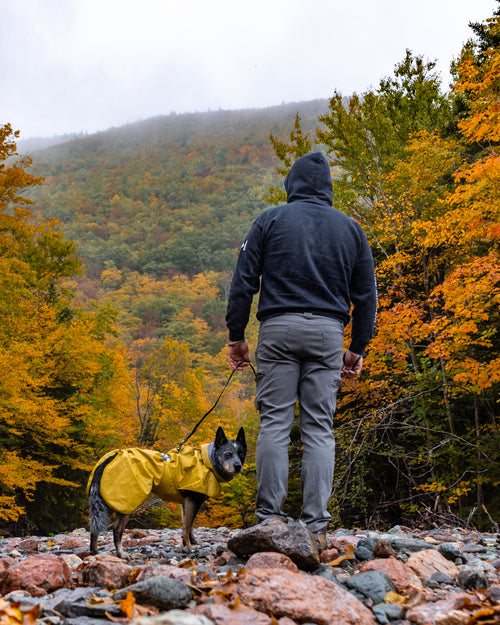 Pick up the tips
Here are a few of our rainy camping trip tips:

🌧️ Don't forget the rain gear for humans or dogs! For the dogs we like the Hurtta Mudventure Coat.
🌧️ Cover the sleeping area with a waterproof blanket.
🌧️ Bring water resistant dog beds.
🌧️ Pack an extra towel for wiping/drying the dogs before they get in the trailer or tent.
🌧️ Get out and have fun! Rainy weather can be some of the most beautiful!

What are some of your rainy camping tips?